Align Object to Face + Get Face Dimensions
Hey,
I want to select a face in an editable poly and then have my script create a new Plane at the upper left vertex position of that face, and have the Plane be aligned to the face orientation. Like so: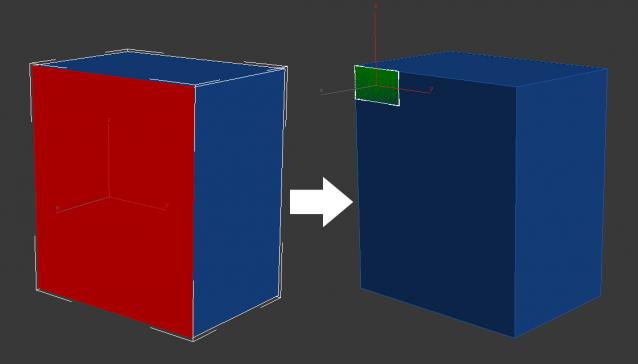 So far I only managed to create a non-aligned Plane in the center of that face...
>>> How do I know which vert is in the upper left corner?
>>> How do I align an object to a face normal?
>>> Is there any way to get the width and length of a face ( "distance" comes to my mind, but again I do not know which verts to choose)
I want to create windows for buildings this way, any help really appreciated!
Cheers