Quad Cylinder
With this scripted plug-in, you can create cylinders with quad topology on the cap. That is often usefull when you apply a subdivision like MeshSmooth or TurboSmooth. And the parameters are animatable.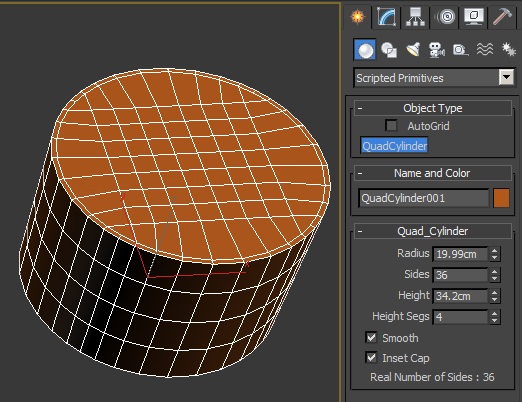 Additional Info:
Launch the script.
Then you will find the object in the Create panel -> Geometry -> Scripted Primitives.
You can create the QuadCylinder directly in the viewport like the standard cylinder.
Then, change the parameters in the Create panel or in the Modify panel.
Notice that only the spinners are animatable, not the checkboxes.
The information "Real number of sides" means that some sides numbers are not
possible if we want to create only a quad-topology.
For example : if you enter 13 sides, you will have 12 sides.
Version Requirement:
2010, 2011, 2012