Spline--Testing
Testing script/plugin I am writing, ATM it is a plugin, but controlled by a rollout(due to problems with using the plugin as it should be, using a rollout works a lot better)(the output is also a mesh, not a spline, Im using it as a plugin so that I can get results quicker)
Edit:
Changed to a rollout, aswell as changing it so you enter your own expressions for the position of each knot.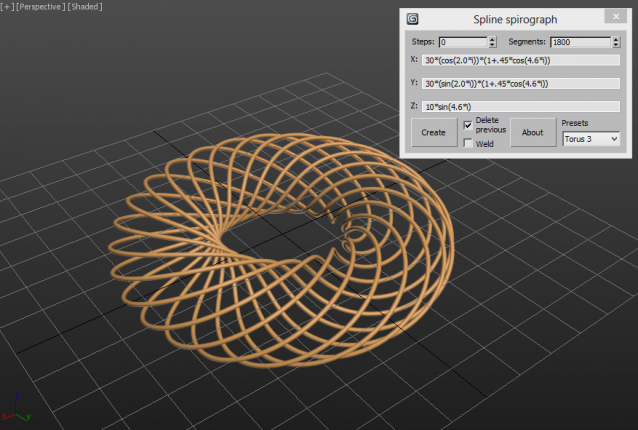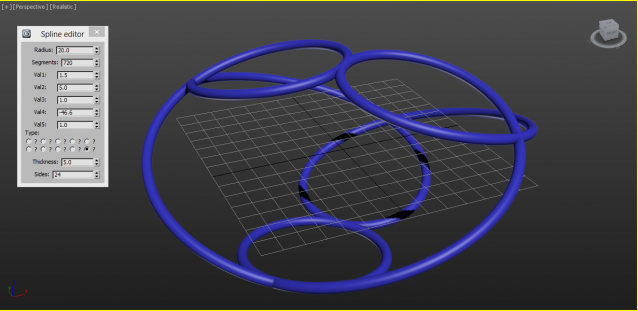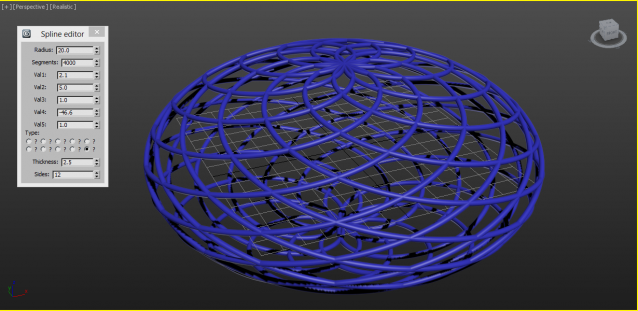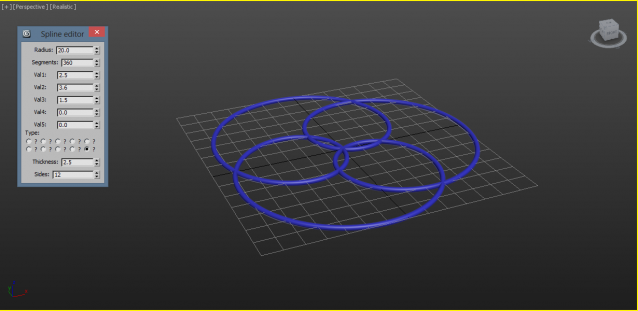 Its quite simple, it creates a spline, then adds as many knots as you want, with the position being one of a range of supplied types, in the above pictures only 1 type is used, but with different values being given for it.
As said above, it now uses a custom expression for the position, which allows for a lot more customizability.
I have added presets, and am adding to them, most are taken from:
Decorative knotting using trigonometric parametrizations
aswell as many other sources on the web.