Maxscript Explorer – Notepad++ plugin for developers
New version of Maxscript Explorer for developers is released.
This is totally new version with totally rewrote code.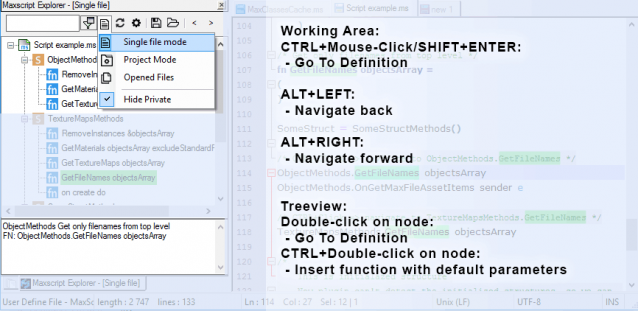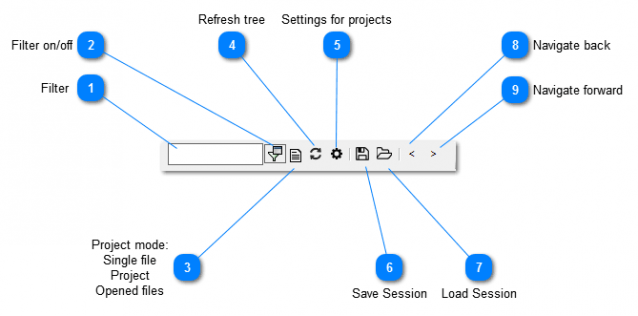 Features:
Display the list of functions and structures from maxscript file(s).
Multiply project modes: Single file, Project folder, Opened files
Go to definition from working area or tree.
Ability to insert function with parameters into working area.
Navigation back/forward
Filter functions by text
Ability to hide private members of structs
Display tooltips with related comments and parameters for selected function.
TODO list:
List of bookmarks
Autocomplete from list of functions
Credits: NppPlugin .NET package for VS
Alexander Kerner– partial of code is based on parsing code for previous version of Maxscript manager.
Welcome for your ideas!
News and updates
Download
P.S. This is a Notepadd++ plugin.