Align Verts - With Constraints
Does anyone know of any script that aligns verts but constrains the 2 end verts of the selection. See image for better explanation.
Select a column of verts and have the first and last verts in the selection remain unmoved,(highlighted green in the image) but have the other verts (highlighted yellow in the image) align on the x,y or z, axis.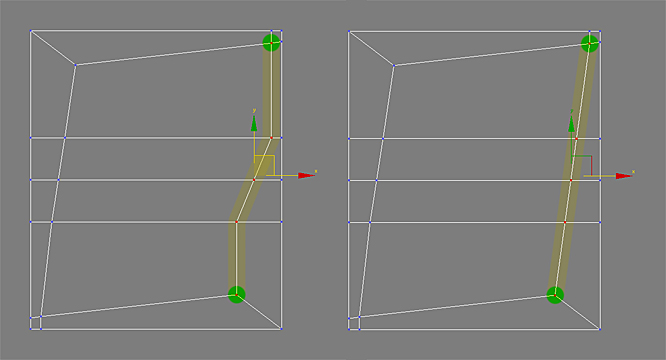 Thanks
JokerMartini