MCG CylXGrid
This MCG creates Spline Grid/XGrid pattern that is a seamless cylinder. You are welcome to use my free XGrid which is much harder to do...it can be found here:
http://www.scriptspot.com/3ds-max/mcg/mcg-xgrid
However, this MCG saves you doing manual welding after you've bent it into a cylinder. This is easy to do if you can study my XGrid graph...I encourage you to do it yourself.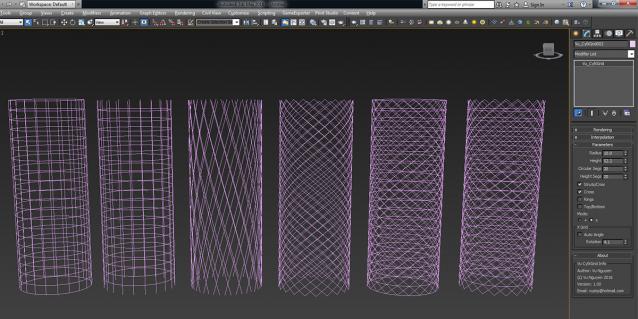 3ds Max Version Requirement:
2016