MCG Spline Conform
Get your spline to wrap onto a mesh or multi-meshes... Yes it is a bit rough around the edges, so it is what it is...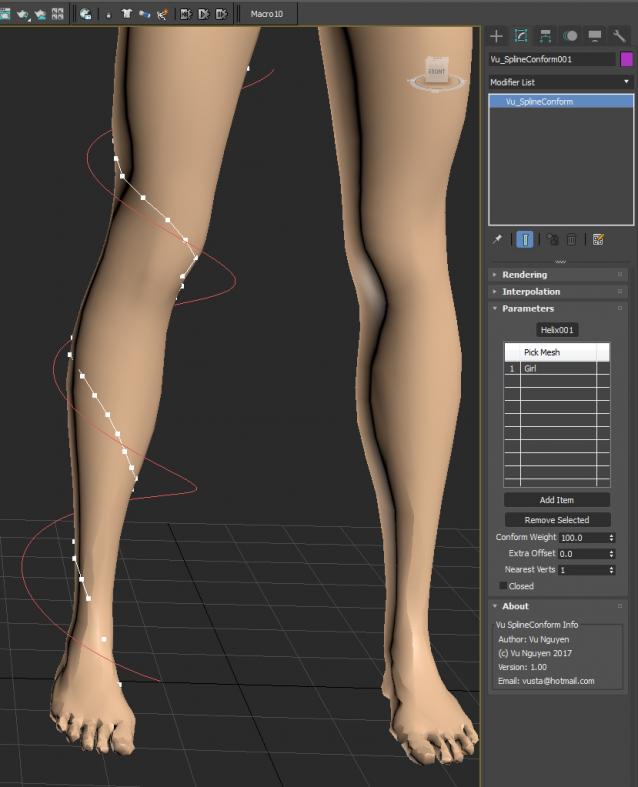 ver 1.01: bit more stable when tumbling around...
ver 1.02: now shooting rays are from Spline Normals. Also for ortho projection mode, say from front on or top down, you can use World Axis for shooting direction. When there's no Hit, you have option to leave knots where they are...or just shoot to the nearest verts of the mesh. Tumbling issue is still there but is now less likely...so just keep an eye out for the BBox.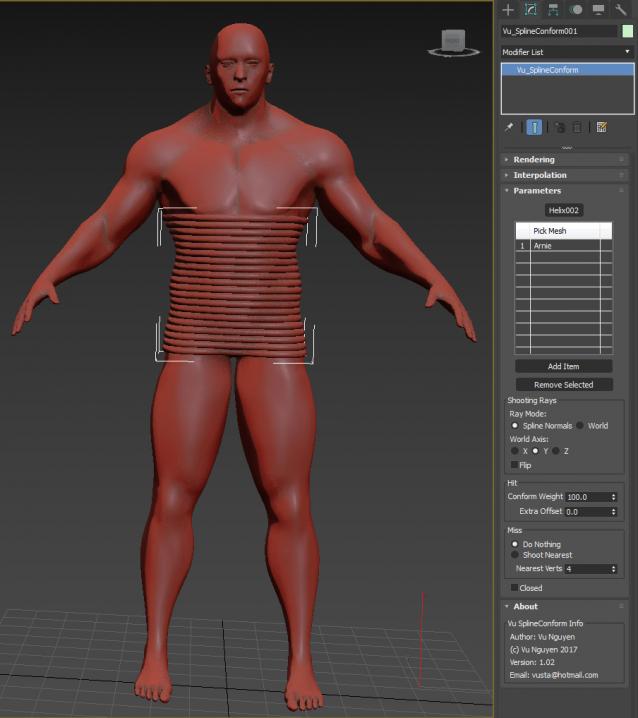 ver 1.03: now supports Multi-curve in a spline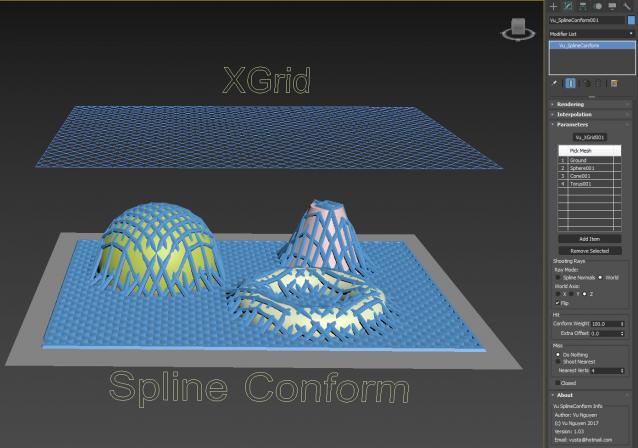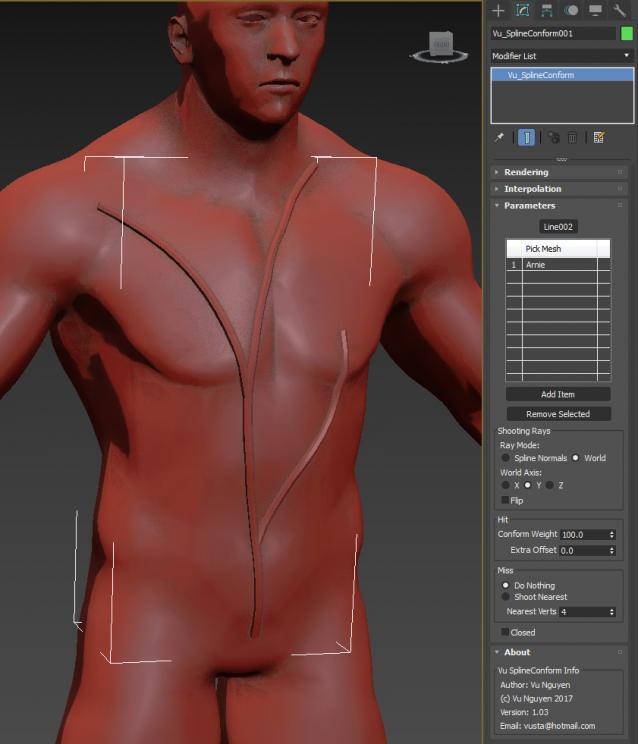 ver 1.04: for verts with no Hits, have option to Remove. It's far from perfect, but it's something there for you to work with, maybe manually move a few knots here and there with an Edit Spline (see large pic below).
ver 1.05: added Progress.......and that's a wrap folks....
ps: I found that put a Sweep on with Banking OFF seems to work best in most cases..
3ds Max Version Requirement:
2016