rapidSplineFFD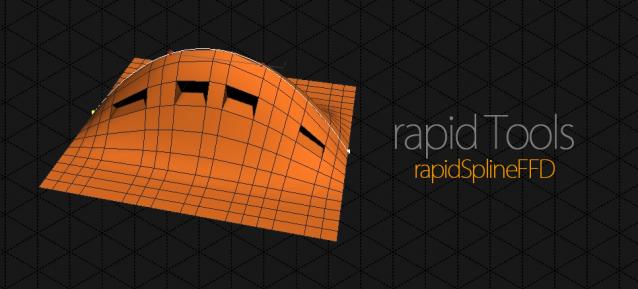 This is the revision and combination of all Spline FFDs (Spline Deformers) that can be found over the internet, for 3dsmax. The script will be the part of the new rapidTools toolset, that will be available in the next few month.
Notice that the script is in beta phase, so it's still not available.
Features:
automatic spline generation on loop,
soft selection support,
segment or spline vertex distribution,
simple or advanced mode (keep the original vertex distance or make them even) or interpolate between them,
store data for later modification (if the topology/vertex order doesn't change),
reset spline and reset mesh,
modifier support (Edit Poly, Shell, Relax, etc...), if you keep the base Editable Poly unchanged,
works only on Editable Poly objects.
Additional Info:
Based on the idea of: Luis Llamas, Marius Silaghi and Kostadin Kotev