MCG Animate Visible To Camera
Since you can't animate the Visible To Camera property...(well not that I know of a way...) use this to 'control' it. Watch the vid.
Eureka !!!!!!!!!!!!!!!!!!!!!!!!!!! At last, an MCG modifier that modifies SELF NODE !!!! This may open a whole giant can of giant worms....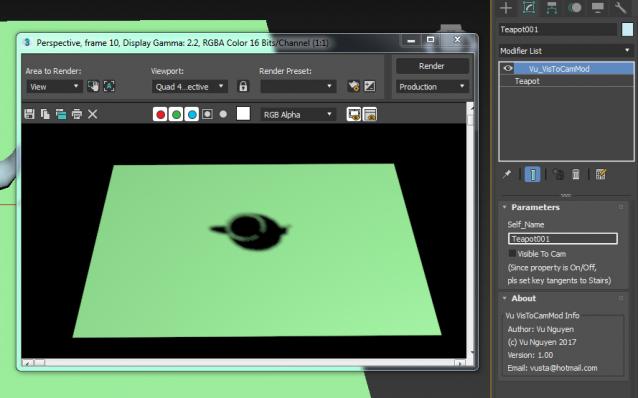 I suggest you use the modifier version, VisToCamMod, IMO is the most userfriendly..
ver 1.01: now 1 modifier can control multi objects, of course it only makes sense if they have the same exact timings...if they don't, well then you just use a separate modifier on each object.
(from now on, I will update only the Modifier version)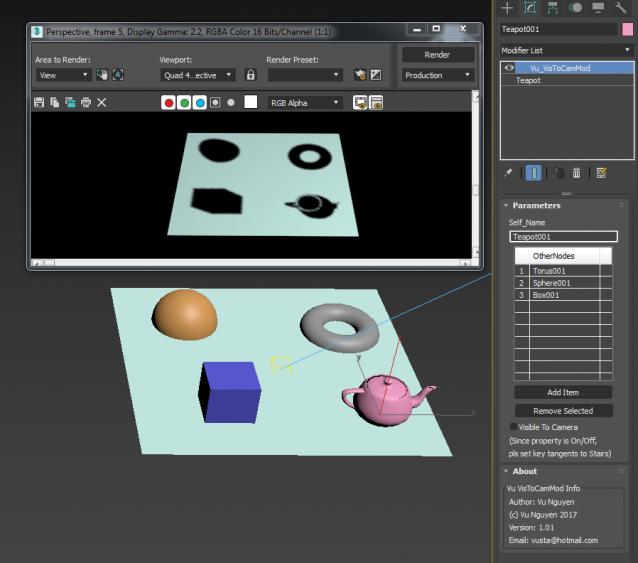 Newsflash: a user has notified me that although it works fine in the viewport, it does NOT work in batch. I have confirmed this. Apologies. Back to the drawing board.

3ds Max Version Requirement:
2016