MCG Arrange Objects
Arrange objects (any) into rows/cols/layers.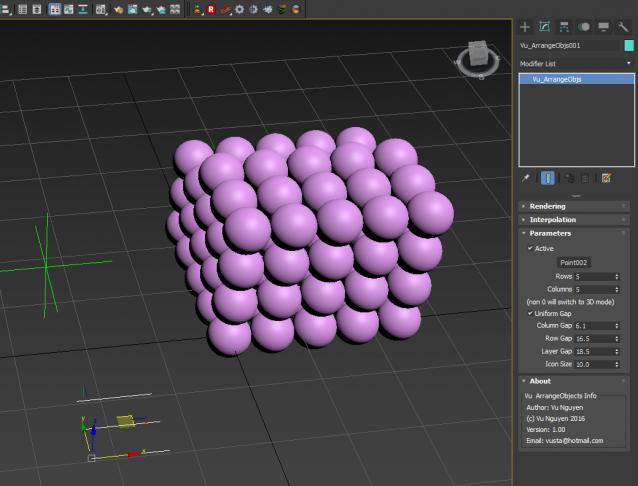 ver 1.01: added Ring arrangement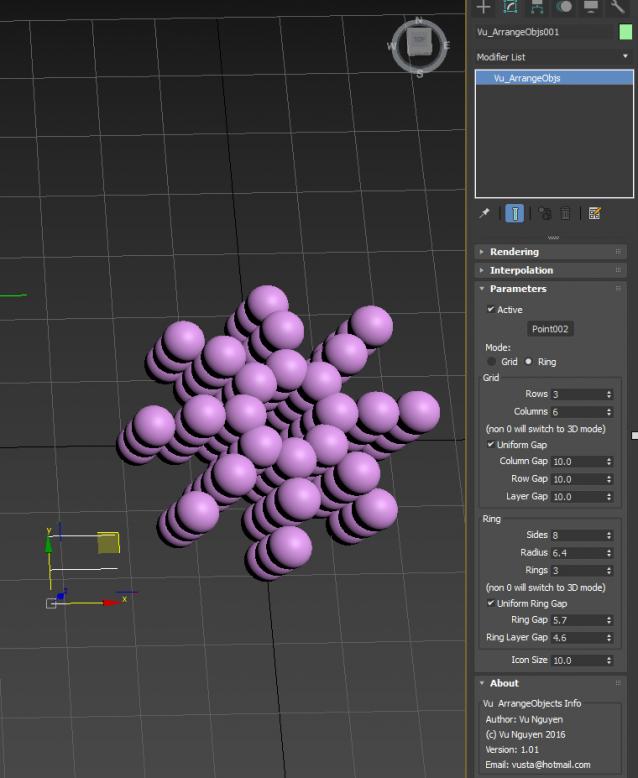 ver 1.02: added Triangle/Pyramid
Please be careful in this mode as 'leftovers' maybe in amongst your heap of objects, so it is best to deactivate, move all your objects away from Origin, then Reactivate and do another pattern.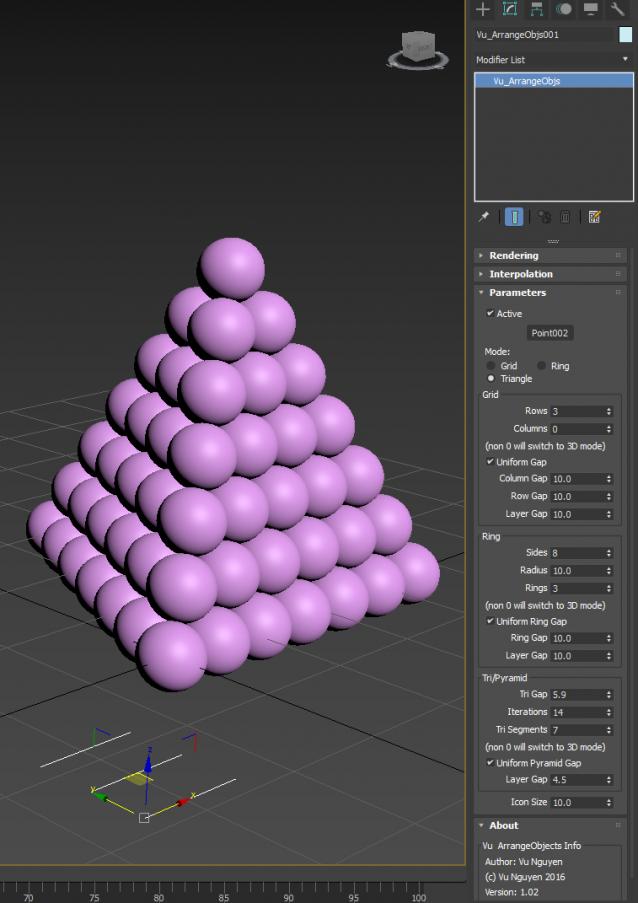 ver 1.03: added some Balls to this.....well...cannonballs stack arrangement that is...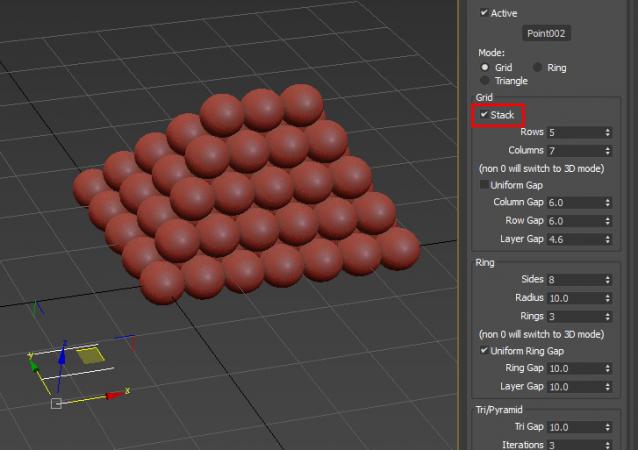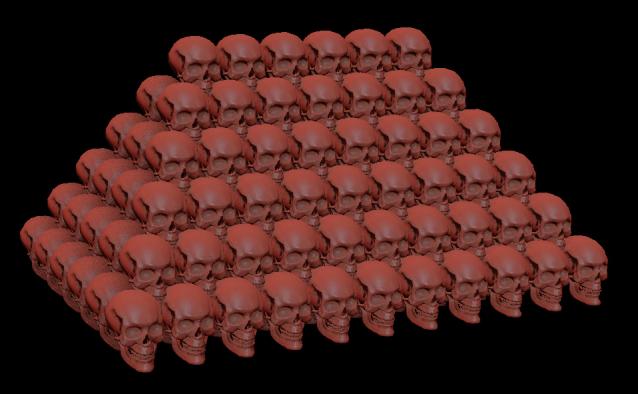 3ds Max Version Requirement:
2016
Other Requrements:
2016 + SP3 + EXT1/2, 2017