MCG Clone On Verts
This MCG will clone on vertices of your emitter object. It will work with/without vert subobject selection and/or soft selection. With soft selection, it will auto scale the clone based on the feathering.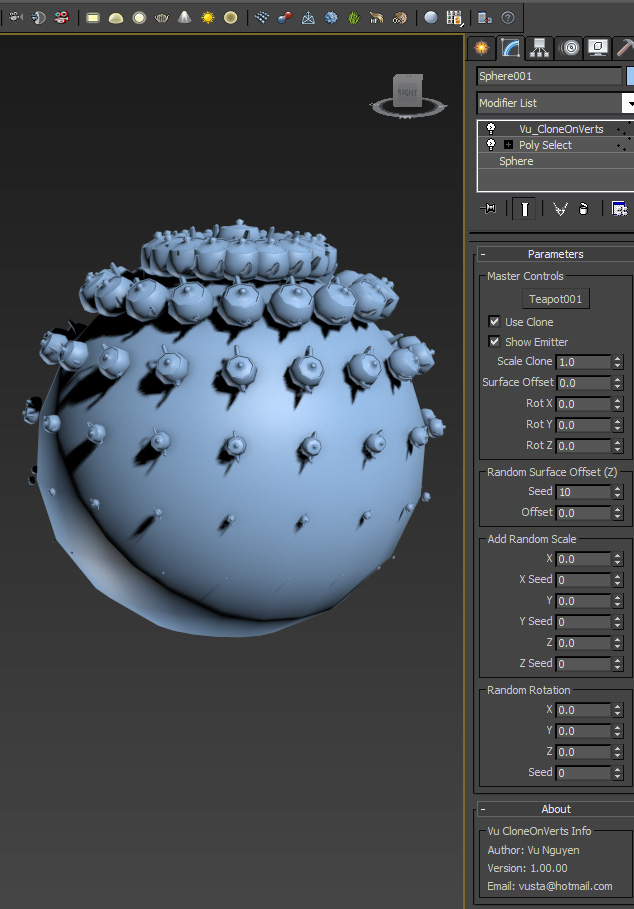 Yes I know it's ANOTHER cloner..but since I've been doing some exercises on MCG vertex stuff, seems a bit of a waste if I don't make something of it...
Ver 1.00.01: added Clone Step
Ver 1.01.00:
- fixed 1 unit offset off the surface
- fixed random rotations that went rogue (RandomRotateMeshes compound)
- added Parent/Child functionality. So now you select a dummy Parent and it will randomly clone any child/children that were Linked to that Parent
ps: Thanks to Aaron Dabelow for his DebrisMaker2 maxscript that I used for the crystals.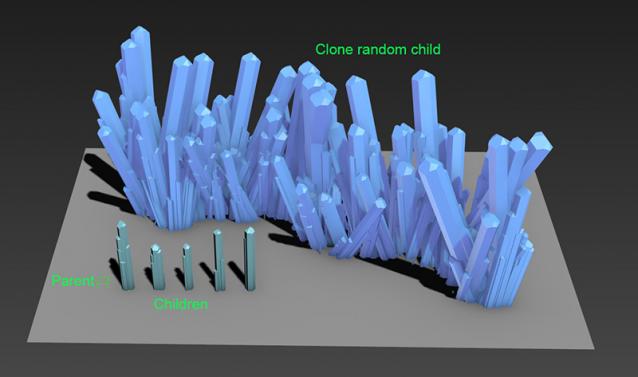 Ver 1.02.00: fix Max crashing when you don't pick a parent and start scrubbing the timeline. Now you can pick a Clone by itself or the Parent of clone(s). Please note the child must be an immediate child of the parent, ie. grandchildren have no effect.
Ver 1.03.00: took out Weld option coz its sooooo flaky with high res clone(s)
3ds Max Version Requirement:
2016