MCG Deformbination
You MUST read this first:
https://area.autodesk.com/learning/3ds-max-mcg-deformers-and-gizmos/
Thanks to Martin Ashton for the heavy lifting. Now I've combined Taper Stretch Twist Bend functionalities into one modifier. The Vu_Deformbination can be used by itself...or you can use the 'gizmo' to control multi objects. If you can't be bothered to read as I said above...don't come crying to me for explainations The above article gives instructions where to extract Martin's files, you MUST have these as I use compounds from there, simply chuck mine in the same place for convenience. The only difference is Martin uses 0/1/2 for X/Y/Z while I use 1/2/3 because of radiobuttons...no big deal...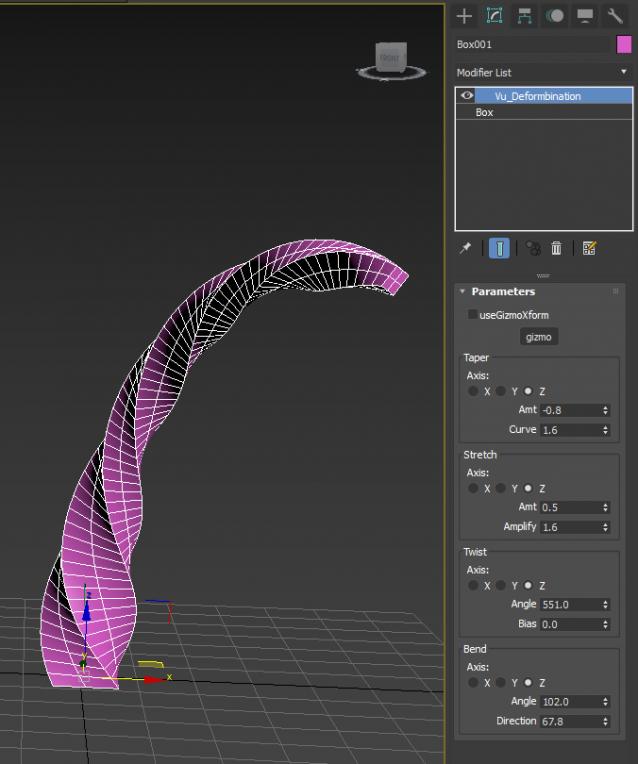 3ds Max Version Requirement:
2016
Other Requrements:
2016 + SP3 + EXT1/2, 2017