MCG Effector Meshes + DCP Sweat Map
Yeah 2 in 1. By giving this MCG for free, it may compromise my other products that are for sale...so have a little respect and don't make me lose faith in humanity. The DCP Preset you should use is Vu_SweatMap (video used Vu_MCGSelPAssthru, it's the same...)
Extract Preset to:
C:\Users\xxx\AppData\Local\Autodesk\3dsMax\2017 - 64bit\ENU\en-US\plugcfg\DataChannelPresets
Then in your DCM, load it as a Preset.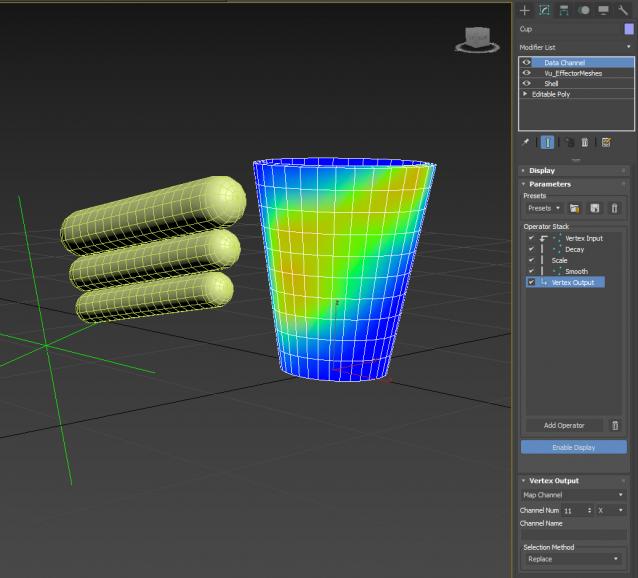 Sweat Map updated so that you can load it by itself, it's a simple DCP, it shouldn't DEMAND EffectorMeshes MCG to be present. The devs should be aware of this....if they read this...that if you save your Preset WITH other 'things' in the stack...it saves those spurious info as well instead of simply saving what's in the DCM.....no I won't be made to fill out forms, I've pointed it out here...
3ds Max Version Requirement:
2017