MCG Honeycomb
This MCG creates a honeycomb structure.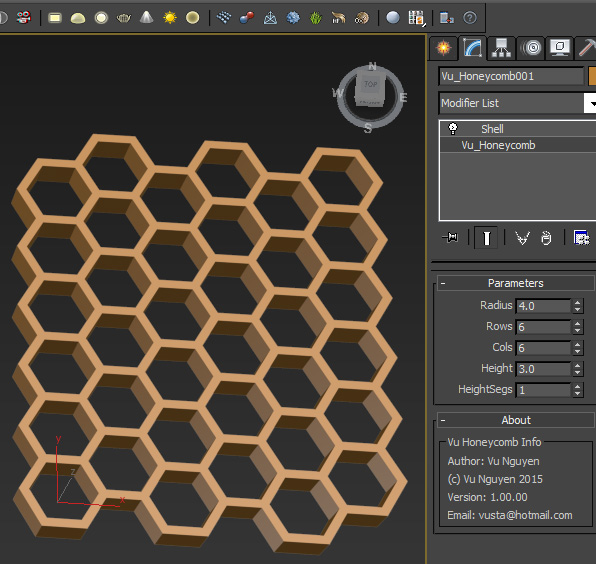 Pretty sure you don't need a video for this one. It will appear in Create Panel, not Modifier.
Love bees people, without them who's gonna polinate your plants for you ?
I've made a boo boo, it's currently found in Create Panel>Geometry. It should've been under Max Creation Graph, will fix in next update.
Ver 2.00.00: Updated to give Rings and the magic ingredient.....Gap. Create beeautiful patterns that look like they're straight from Dorne...or is that one of Littlefinger's finer establishments ???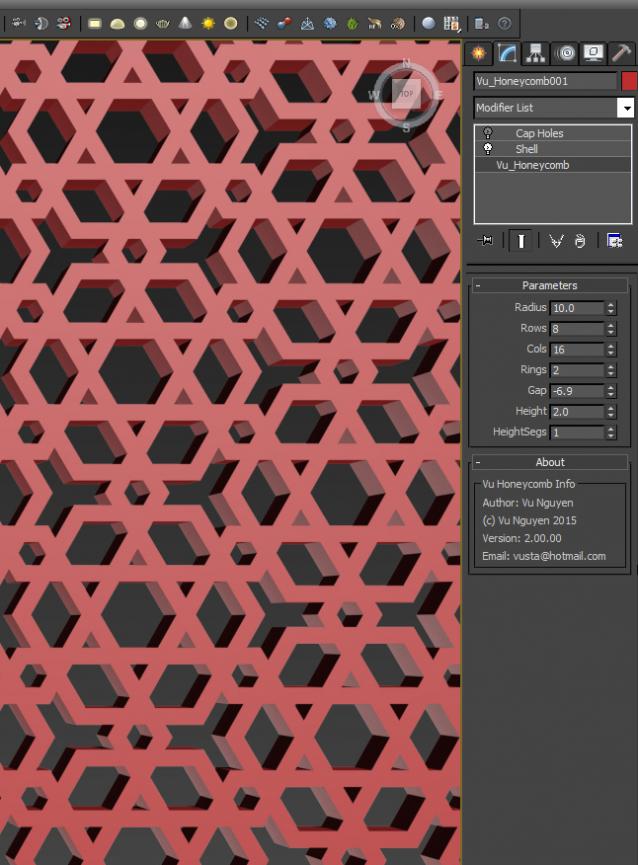 Ver 2.00.01: minor update so as you make adjustments, it centres itself rather than growing/shrinking from the bottom left corner.
Ver 2.03.00: I've decided to polinate this properly. I've opened up the Sides parameter. So of course the minimum you could have is a triangle but diamonds, pentagons, octagons....all are welcomed. The combos are now virtually limitless...(Also added Rotations)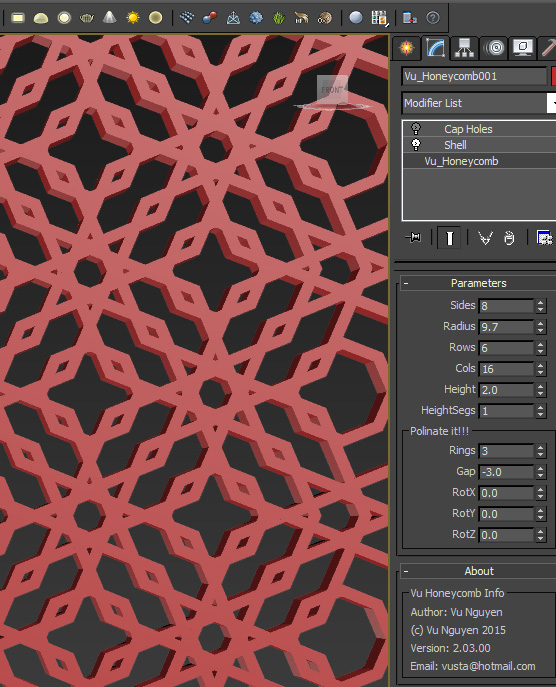 Any small donations to [email protected] would be greatly appreciated. I intend to then fully donate onto the following:
http://www.worldanimalprotection.org/
https://www.worldwildlife.org/
http://www.savethechildren.org.au/
Thankyou. Meow. Woof. Moooo. Oink. Grrrl.....Bzzzz...
3ds Max Version Requirement:
2016