MCG PathConstraintAxis
This MCG gets rid of the flipping problem as with the default Path Constraint. It also allows the constraint to be based on an axis of a controlling object.
Supports multi-spline path.
Installation:
https://knowledge.autodesk.com/support/3ds-max/learn-explore/caas/CloudH...
Then controller can be found in Motion Panel>Assign Controller
Ver 1.01: now includes Arc Length (Distance) mode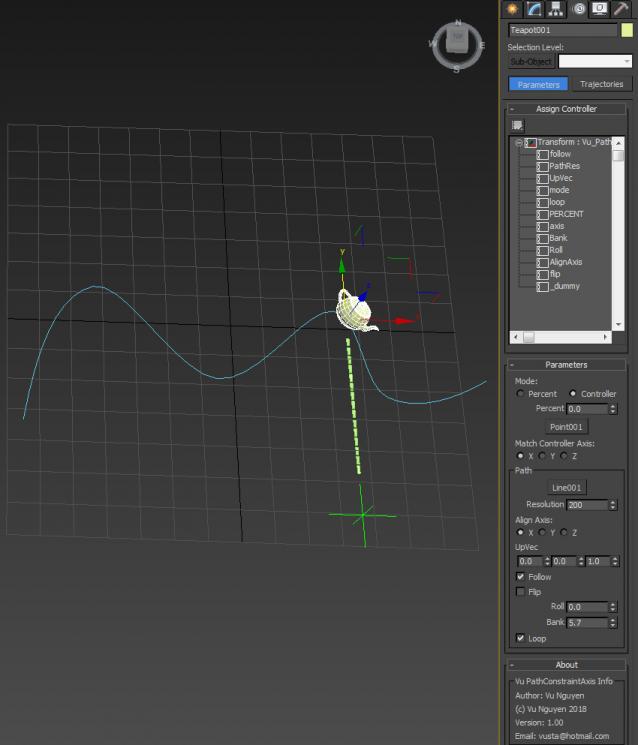 3ds Max Version Requirement:
2016
Other Requrements:
Max 2016 + Extension1/2 + SP3. Max 2017/18.