MCG Preserve Components
Preserve (aka. Restore) Components of your geo. Like Preserve but with Axis controls.
Use this above a Relax is effectively a Relax with Axis controls.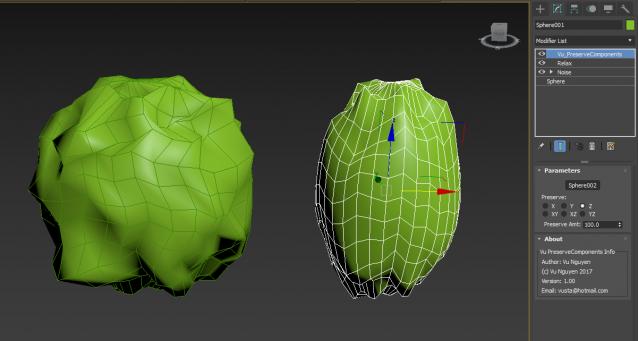 ver 1.01: added Soft Sel option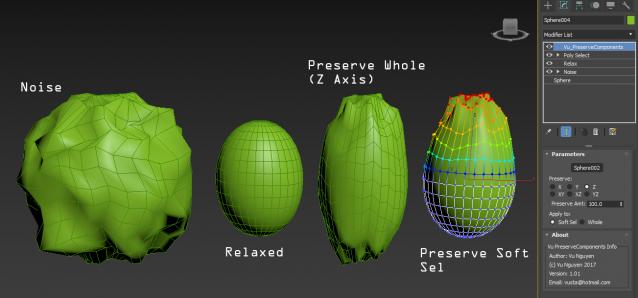 ver 1.02: added option to Preserve XYZ....yeah a bit silly as why wouldn't you just use the default Preserve if you want to preserve XYZ...but i know you ppl will ask me to do silly things so I'll pre-empt yous...
3ds Max Version Requirement:
2016