MCG Voxelizer
Bob the Boxelizer added some bells and whistles to Christopher Diggins' Voxelizer in the Sample Pack. Probably more useful to mographers....or use Bottom up method to illustrate 3D printing..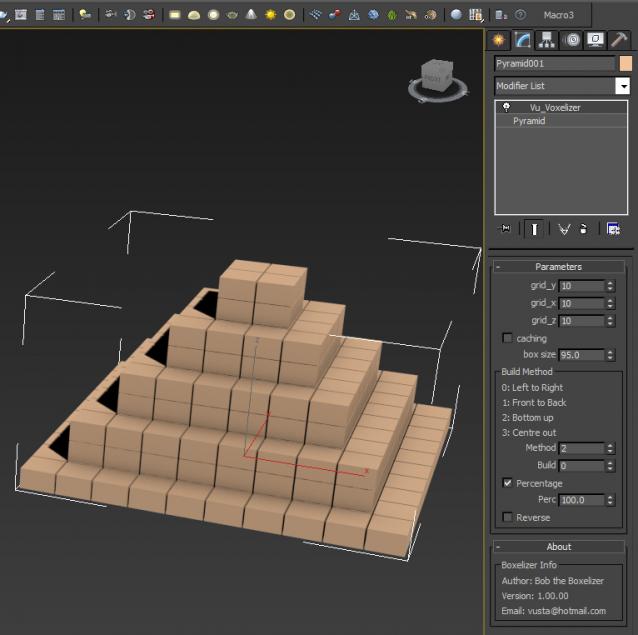 Video here: http://1drv.ms/1Itid08
Ver 1.01.00: the voxels are now 'cubic', ie. uniform in all dimensions, not oblong if your orig geo was oblong. Also added option to pick building block instead of default 'box'.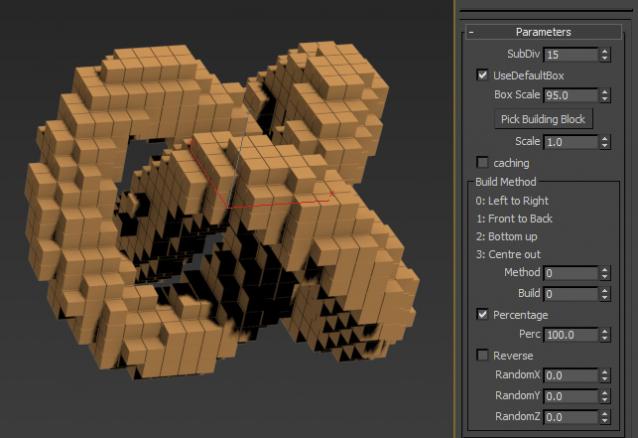 Please save often as with MCG and large arrays...it tends to crash...
Important workaround:
Sometimes, you see holes where it should be solid, this error is quite prevalent in MCG when testing a vector that is perfectly aligned in an axis (in this case Z). I'm not gonna question what should be happening under the hood...I'll just give you my usual workaround and that is to nudge the vector a tiny bit. Get the IsBoxInRayTraceSceneMesh compound below
Added video for Deluxe version.
ver 1.03:
- all 'pro' features now avail
- pointilize mode to generate points from mesh volume.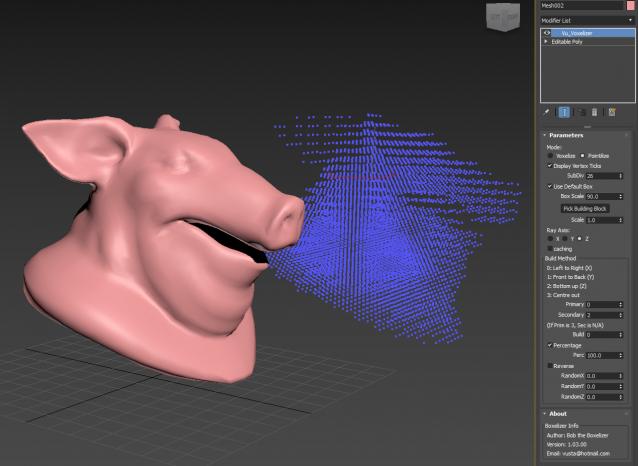 3ds Max Version Requirement:
2016