Cloner 2D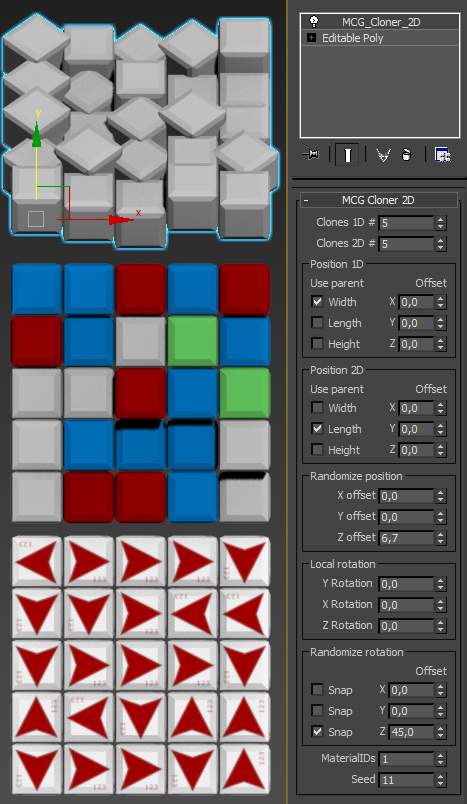 Two dimensional clone modifier with random position offsets, random local rotations and random MaterialIDs.
Use to create tiles of any sort.
Known bugs:
- Local rotations and random rotations don`t work together very well
Release info:
- 1.0
Now you can define what angle to use for snapping in random rotation.
All features work in both dimentions.
- 0.96
Added 90 degrees snapping in random rotations
Added "Use parent" to quickly place clones next to each other
3ds Max Version Requirement:
2016