MCG FaceCount
A simple Face/Vert Count MCG. This is in response to a user request here:
http://www.scriptspot.com/forums/3ds-max/scripts-wanted/triangle-count-b...
I'm sticking to a simple pick list as the user mentioned, it doesn't have any advanced layer managements. It may not be very useful...dunno...but the graph is quite simple and can help beginners to get into MCGs.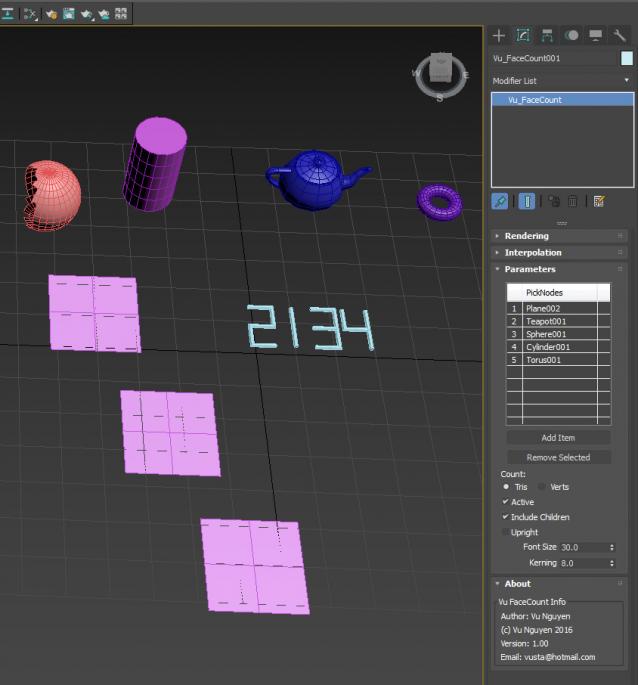 3ds Max Version Requirement:
2016
Other Requrements:
Max2016 + SP3 + EXT1/2, Max2017