MCG Path Constraint a.k.a IncrCloneOnCurve
This MCG constraints your object motion to a path. The motion can be repeated forever beyond the curve.
It can also be used to incrementally clone object along a curve and there is no need to adjust the distance
between the clones and count when length of curve changes.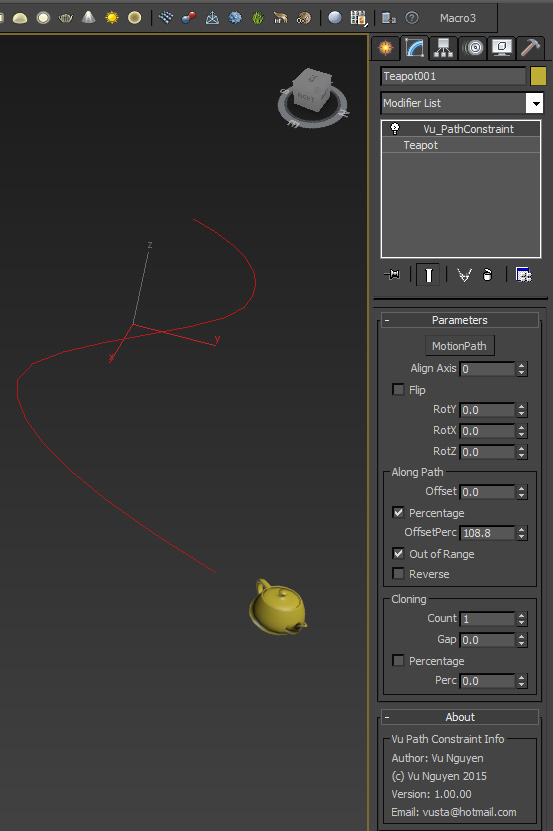 Ver 1.01.00: You can now use a curve to control scaling of the clones.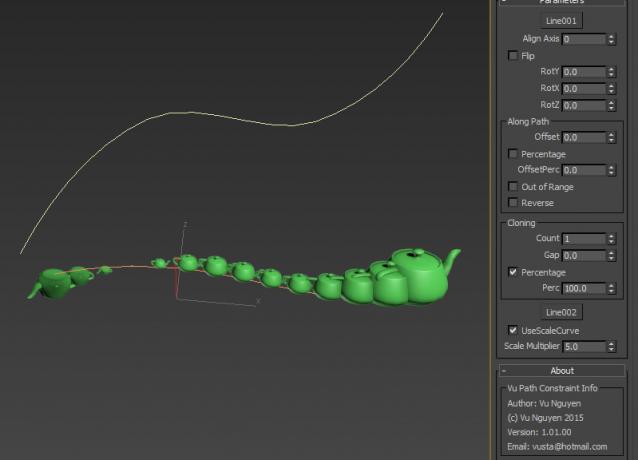 Ver 1.02.00: updated due to SP2 catering for multi curves in a spline. However this will still work only on the 1st curve in a spline. I have not updated multicurves functionality yet.
I strongly advise you to get SP2 as this provides a great speed boost to MCG....and extra stuff, of course.
ver 1.04.00: now supports multi curves in a single spline. Also added Rotation control curve for Cloning, and Fake movement to utilise Scale/Rotation curves in PathConstraint mode.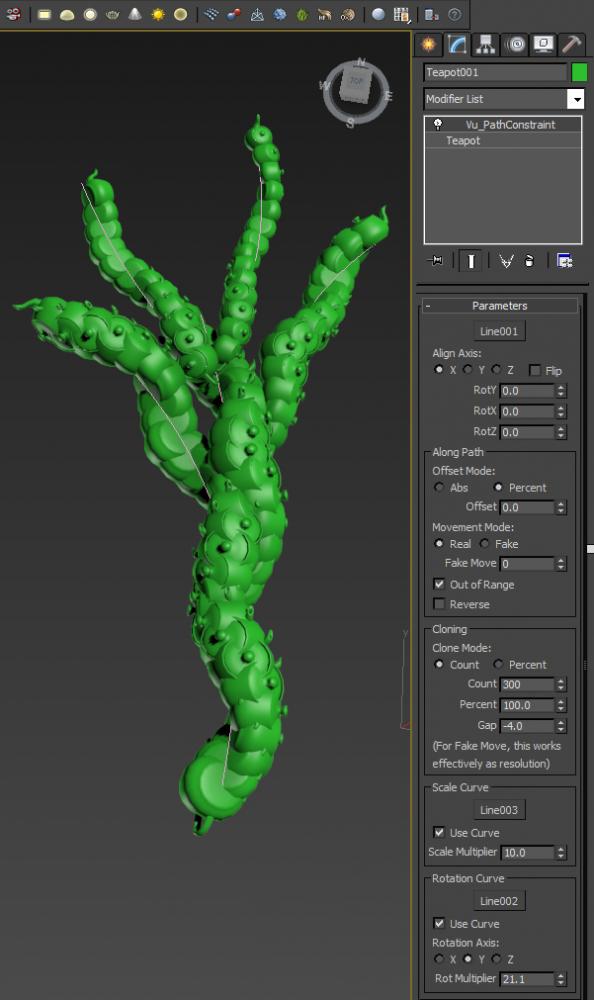 Ver 1.05: added Pivot Gap option...WARNING: becareful with low gap values....ie. there will be shitloads of clones for gap approaching 0, I've actually put minimum at 1 for safety reasons.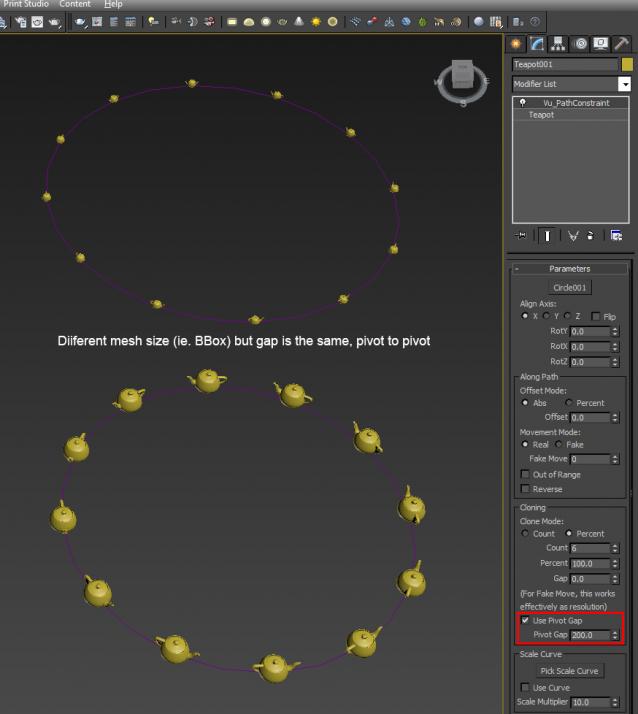 Ver 1.06: updated for Max 2017 to fix Spline/Path related flaw (please continue to use 1.05 for Max2016)
Ver 2.00: This version will work for both 2016 and 2017. Please note for 2017, you'll get deprecated messages, it's OK, it will still compile and run.
Ver 2.01: you can now rotate your path freely

Any small donations to [email protected] would be greatly appreciated. I intend to then fully donate onto the following:
http://www.worldanimalprotection.org/
https://www.worldwildlife.org/
http://www.savethechildren.org.au/
Thankyou. Meow. Woof. Moooo. Oink. Grrrl.....Bzzzz...
3ds Max Version Requirement:
2016
Other Requrements:
SP2, version 1.06 simply requires Max 2017