MaxFlow-Node-based Scene Data Management
Date Updated::
26/08/2023
New Release: MaxFlow — Node-based Scene Data Management for Effortless Scene State Switching
Introducing MaxFlow, a revolutionary approach to scene data management that allows you to effortlessly control scene states using a node-based system, freely combine settings, and achieve one-click scene state switching.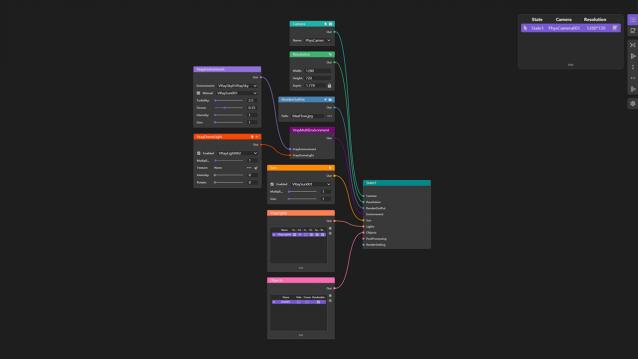 Suitable for Various Scenes MaxFlow is a powerful efficiency tool designed for visualization professionals. It extends the capabilities of 3DMax software and supports rendering engines like Vray and Corona. It's suitable for a variety of application scenarios, including indoor, outdoor, and product visualization.
State Switching MaxFlow's node-based interface empowers you to manipulate scene data visually, providing a visual and user-friendly solution. You can switch states at any time to experiment with different lighting, compositions, and showcase superior design outcomes.
Batch Rendering MaxFlow's state recording feature enables the same Max file to accommodate multiple lighting and rendering setups. With batch rendering, you can render and save these settings with a single click.
30-Day Free Trial, Rapid Support Response Experience boundless possibilities with a 30-day free trial. Our dedicated support team is available at every step of your journey. Have questions? Encountering challenges? You can rely on us to provide prompt and helpful responses.
No subscription, buy once, use forever
Elevate your scene data management to unprecedented levels with MaxFlow. Embrace a dynamic, node-based approach that transforms how you control and switch scene states.
Experience MaxFlow now and discover the future of scene editing. Empower Your Scenes. Elevate Your Control. Discover MaxFlow.
Installation:
1. Copy all dlls to "3dmaxrootfolder\bin\assemblies\"
2. Reload 3ds Max
3. Create a new hotkey from category "TRViz\MaxFlow" Version Requirement: 3dsmax2022-3dsmax2024
Trial link https://vizbox.gumroad.com/l/freemaxflow