BOA Ref
Quickly paste image references
from your clipboard directly to your 3d scene.
Powerful tool for artists that use references workflow.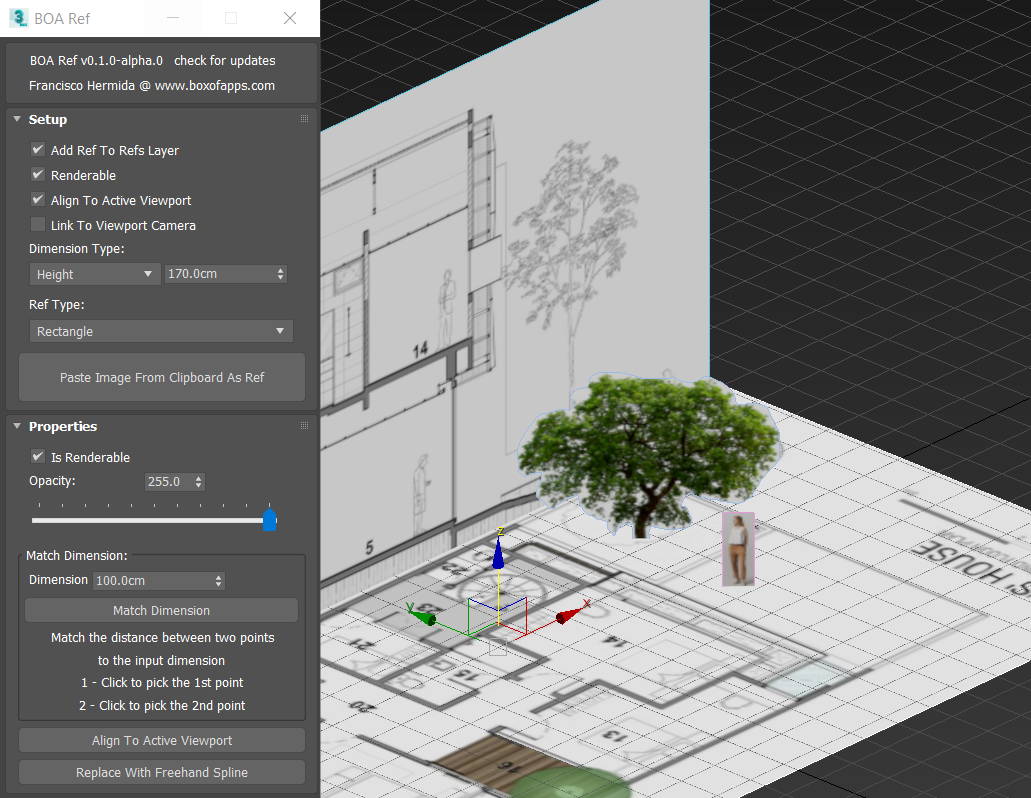 More information on: www.boxofapps.com/boaref
*Alpha and Beta versions are Free to use on commercial projects.
Additional Info:
v0.2.0-alpha.0 (2022-01-16)
Changes:
Centering To Viewport option is separate from ref alignment.
Ref Orientation Options: XY (Flat) and XZ (Upright).
Ref Alignment Options: Facing Viewport and Z Rotation Facing Viewport.
Centering Ref To Perspective viewports will set center distance proportional to the size of the ref
Makes "Refs" layer visible when adding to layer and layer is hidden.