Randomizer
The Randomizer is designed to quickly allow for the minor alteration in position, size and texture to multiple selected objects so to give each one a unique looking appearance.
The script in action: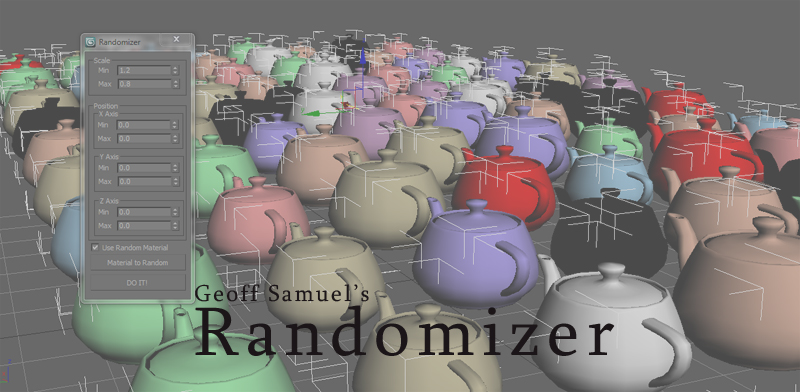 This script is lightweight and easy enough to script custom parameters, perfect for background crowd based sequences where time is a factor. Easy to use by running the maxscript file, selecting the objects you want to vary, enter the parameters, and textures, and hit go! Simple as that!
It is worth noting, that the script expects, and only can work with, materials that are stored in a multi-sub object material.
As always, this script is open source so feel free to use it.
Any problems, comments or feature requests, please email me at: [email protected]
Thanks
Geoff Samuel
Version Requirement:
3ds Max 2008 +