DebrisMaker2 - Procedural geometry creation tool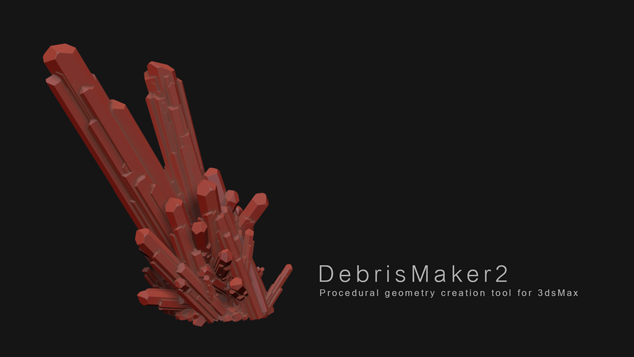 The DebrisMaker2 is a free procedural geometry creation tool for 3ds Max, that lets you quickly create objects for your 3D scenes. With the DebrisMaker2 you can create brick, corrugated metal, crystals, gemstones, snowflakes, grass, gravel, leaves, logs, splinters, meteors, obsidian, pigeons, planks, twigs, river stones, sandstone, shrapnel and slate. You can input parameters to customize the style of your debris.
UPDATE! 8-12-2014 : Network friendly deployment added. (debrismaker2.0_deployable.zip) Follow the readme for instructions on how to have multiple computers use the same script, without having to install it on all of your managed workstations.
Additional Info:
Version Requirement:
2009