Helix with Bezier Handles
Just like the regular helix only with four bezier handles per turn (or more if you would like - you can control that with the Steps spinner) instead of 40 corner-points of the default Helix shape.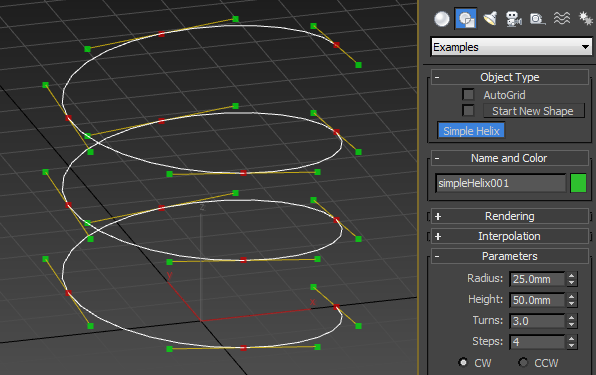 Additional Info:
Installation: Copy the .ms file to your scripts\startup folder or run as a script if you want to try it out first. The object primitive will be available under Shapes -> Examples dropdown menu in the Create panel (see picture above).
Version Requirement:
3ds Max 2016 SP2.1