Selection overlapping objects
This script gets A List of objects' names under the cursor after which the object can be selected from the list, well used this script to the HotKey
Additional Info:
v: 1.1
Changing the height of the window according to the contents. Maximum 20 items.
The bottom edge of the window does not extend beyond the screen
Sort items
Checks if List items are equal, zero, the window is not launching.
v: 2.0
1. Listbox replaced by the ListView.
2. Added icons of some types of objects.
3. Added ability to select multiple rows.
4. If the selected object has children
in the second column displays the sign "-",
and when you switch it to the "+" selects the object's children,
to switch can also be used key "q"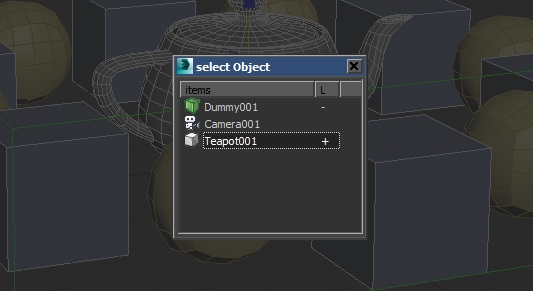 Version Requirement:
3ds Max 2013+