SOX Dynamics
Sorry, The management of the tool will stop temporarily.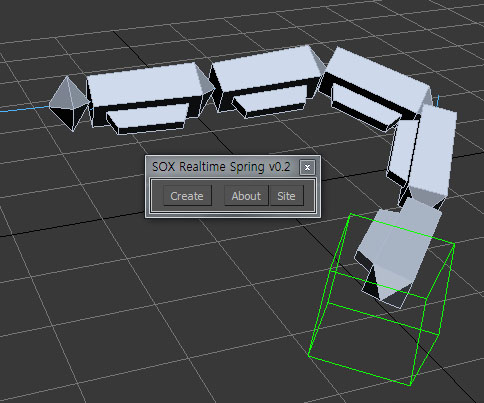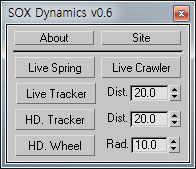 Additional Info:
Video tutorial will be updated soon...
v0.64
- 'HD. Suspension' feature added
v0.63
- Box Shaped 'Live Crawler' Object could be rotated now (Collision detection something like Laser beam)
v0.62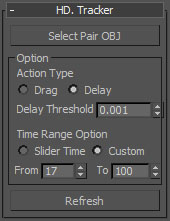 - HD. Tracker feature expanded. Now you can select Delay type
- Performance up (HD. Tracker and HD. Wheel)
v0.61
- Bug fixed
v0.5 / v0.6
- 'Live Crawler' Added : Auto-detecting ground position and normal direction
- 'HD. Wheel' Added : Auto-calculate rotation of moving object. Wheel radius can be animated while entire animation.
- Some possibly bug fixed
v0.42
- 'Select Pair OBJ' button added
v0.41

- Tool name & Button name Changed
- 'HD. Tracker' Added (HD = History Dependant)
Video Tutorial v0.41 - http://youtu.be/3haeUMb_s0Y (Korean)
v0.312
- Bug fix : Initial Position when rendering time, now worked
Video Tutorial v0.3 - http://www.youtube.com/watch?v=vliic6Uu6qg (Korean)
v0.311

- 'Initial Position' Feature (Tracker) Added
v0.3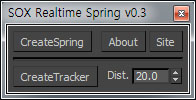 - 'Tracker ' Added
v0.2
Video Tutorial v0.2 - http://youtu.be/cRG4I9dYooY (Korean)
< How to use >
1. Download *.ms file
2. Drag and Drop *.ms file to Max Viewport
3. Select animated objects
4. Press 'Live Spring' or 'Live Tracker' or 'HD. Tracker' button
5. Yellow box helper - Spring Object
6. Red Cross helper - Tracker Object
7. Blue box helper - HD Tracker Object
http://cafe.naver.com/pinksox/3470
http://www.gamecharactersetup.com/
affected by - http://www.scriptspot.com/3ds-max/scripts/realtime-spring
Version Requirement:
Tested under Max 2010, probably Max 6, 7, 8, 9....