Render Passes and State Sets Tool
***JUST UPDATED TO ADD THE OPTION TO STORE THE PASSES AS STATE SETS***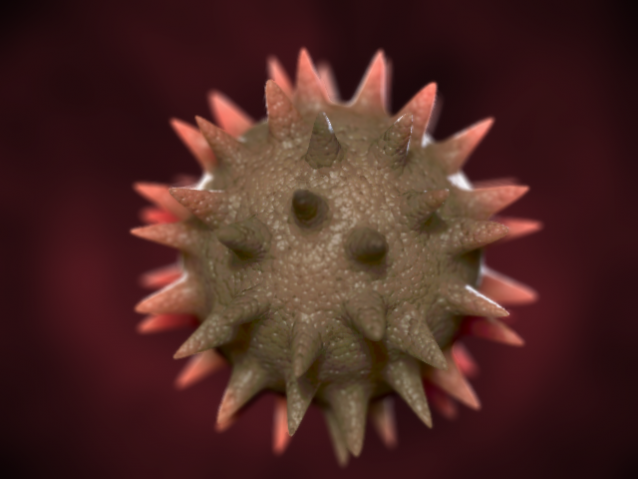 A tool to render or store the following passes as State Sets:


Matte
Shadows and Reflections
Shadows
Reflections
Z Depth
Fast Skin Subsurface Scattering
Ambient Occlusion
Normals
It operates using scene states and object properties. So on some passes you add objects to an array and others you will need to set up your object properties the way you would if you where normally trying to get a shadow pass or reflection pass.

It also automates folder and naming of the selected passes. So for instance a matte pass will render to the selected directory but the script will add a folder called Matte and add _Matte to the file name.The attached word document explains in more detail how to use the script.
It installs as a macroscript in the mikes script category.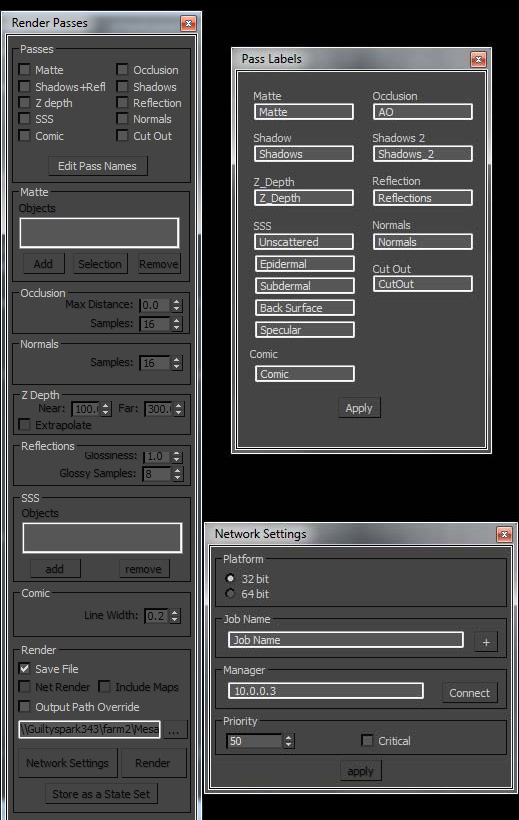 Additional Info:
--01.19.12 fixed the download link.
--01.10.12 fixed a bug where the 32 bit or 64 bit submission of jobs was being
ignored in MAX 2012.
--04.10.12 repaired the download link.
--08.26.14 Added functionality to store passes to state sets
--10.17.14 Now available as a download from the Autodesk exchange store. Updated the download link.
--03.20.15 Fixed a bug causing the SSS states to store incorrectly.