Break Out Online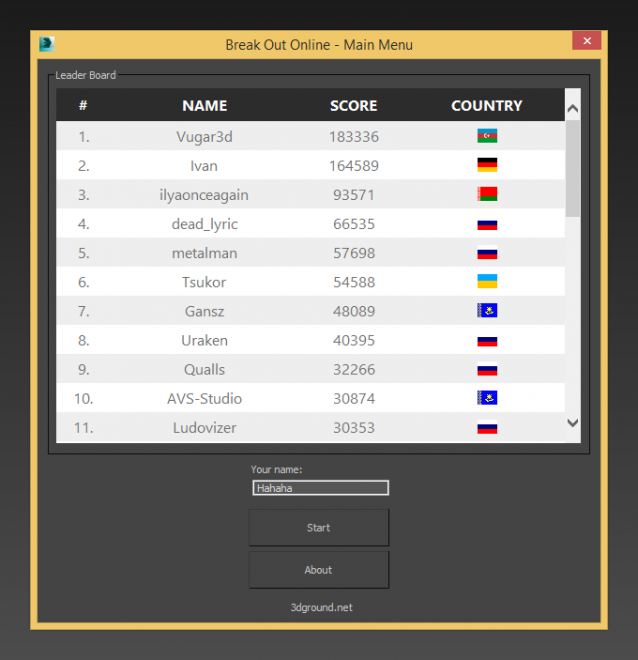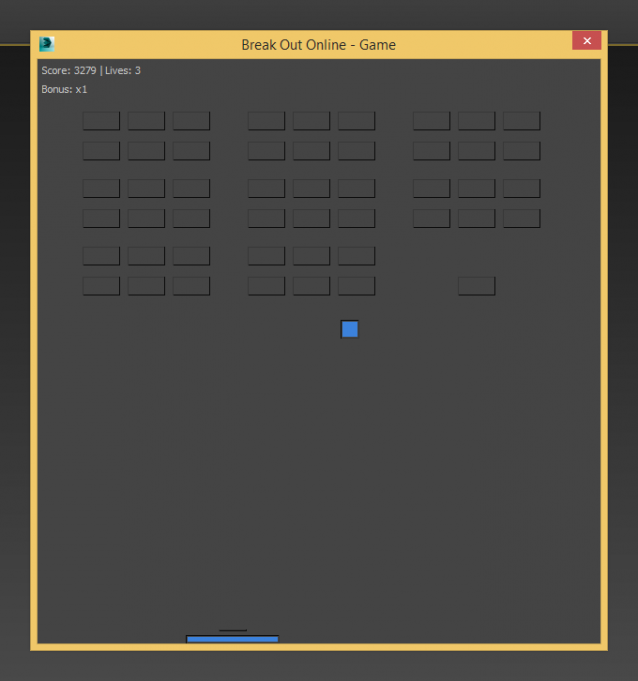 Mini arcade game, made in MaxScript.
Additional Info:
How to play:
The principle of the game is very simple, break the blocks a ball, and do not let it fly out of the bottom border.
You have 3 lives - three tries complete the game.
If you lose or show the worst result compared to last time - points are not recorded.
If the ball falls in the middle of paddle, you get bonus points.
Accordingly, if the ball hits the edge of the paddle, the bonuses are cleared.
It is best to play in 3Ds Max 2017.
How to get more scores:
Try not to lose life.
Collect bonuses.
Break several blocks at once.
How to install:
Drag&Drop Break Out.mzp in 3Ds Max window, or run a script via MAXScript → Run Script.
Follow the instructions of installer.
How to play with other players:
Now all the scores are stored Online! 100 best players will be displayed on the leader board.
Prove that your country is playing better!