CopyTo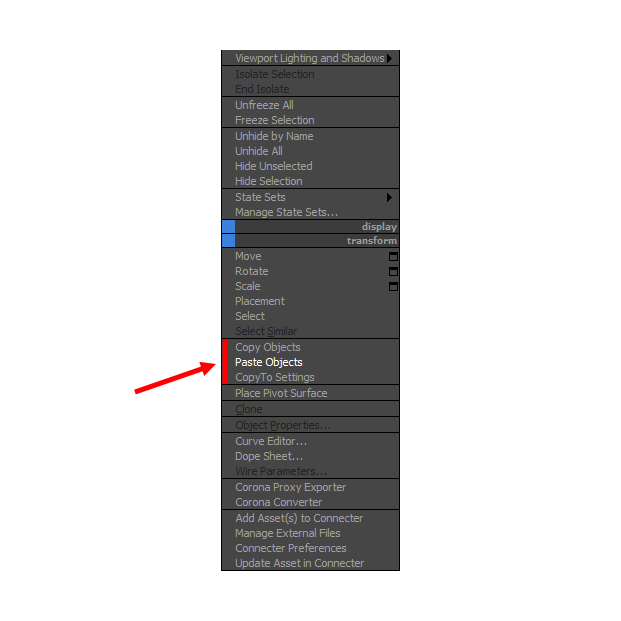 With CopyTo PRO script you can copy objects and paste them into the current scene or between open windows 3Ds Max.
Pasting objects will work even after the reopening 3Ds Max or restart the computer.
Copying can also occur between the different versions of 3Ds Max.
For example, you can copy objects from 3Ds Max version 2016 in to 2013 or vice versa.
Additional Info:
This script better than others: Auto create QuadMenu items when install, you can copy between different versions of 3Ds Max.
Features:
Easy and quick installation
Copying objects between different 3Ds Max windows
Copying between different versions of 3Ds Max *
Copy & Paste Notification
Convenient Settings
Instant Updates
Multilingual Interface
How To Use:
Select object (s)
Right-click
Click Copy Objects
In the same or new scene, or in another 3Ds Max window, click Paste Objects
Objects pasted
For more info please read help!
Version Requirement:
2012