MAXSnake!
Use your mouse to play a variation on the classic arcade game 'Snake'!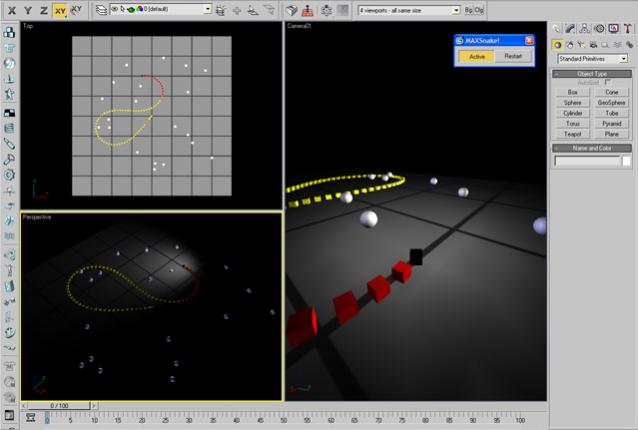 Instructions
The aim of the game is to shorten your body by eating power pills.
If you accidentally bump a pill with any part of your body except the head, your body gets longer.
If you run over your own body, your body gets longer.

To do
Scoring
Finish bumpy board (and animate it)
Probably tinker with gameplay
Other Software Required:
Tested on 8, will probably work on lower versions quite happily.