Oormi Tools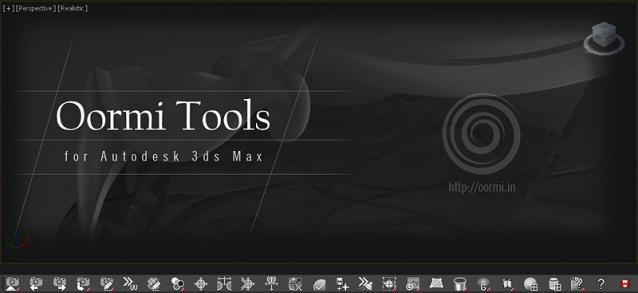 Oormi Tools is a script which has a number of tools for everyday use. These are meant to be time-savers, click reducers and some are useful new features.
Update: New version 0.2 is now available.
Additional Info:
Summary of features:
Image browser for reference images
Assign the image as texture map
Open texture map in Photoshop
Create reference plane from opened image
Create single poly, cap-less cylinders, ground
plane and quick lighting setups
Create QuadSphere and Quad Cylinders
Quick pivot positioning
Reset transform, smoothing, rename materials,
change wire colors
Render all views as a composite
Render with a logo or watermark
Incremental Save, Save Indicator
See the document link below for a full list of features and functions.
http://oormi.in/software/oormitoolshelp-01.html
This script is free and open sourced for any kind of use and modifications.
Version Requirement:
3ds Max 2011-2015