r|shaders CZ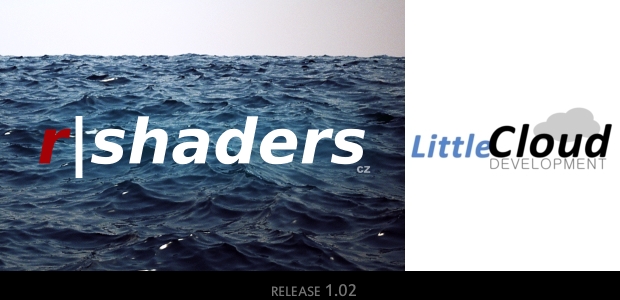 r|shaders is a collection of procedural shaders for 3ds max.
-- Update 11/22 : Release 1.0.2 is out, a complete new license scheme with a standalone license tool, it comes from Deep Ocean shader development, until the end of November pricelist will continue to be discounted then it will be 129,00 USD for single license and 169,00 USD for site lisence, unlimited free render nodes for both ;
-- Update 10/13 : Trial version is ready and downloadable, special pricelist will be over at the end of November 2011 ;
The 1st release named "Core Zero" or "CZ" includes 8 different shaders to give the possibility to create many kinds of natural surfaces.
Actual release includes the following shaders: Ice, Ocean, Sand, Snow, Ice Land, Snow Land, Magma and Ground.
Majority of it was developed during R&D phases on commercial international projects like movie blockbusters, videogame cinematics, commercials etc. etc. r|shaders user interface is simple and will expose complex procedurals network to the artist thought "natural" parameters.
With r|shaders, users can simulate a lot of natural surfaces using sigle shader or mixing more of it to create, for example, some snow area at cold temperature that can seems like ice.
Rendering time, even at high resolutions, are generally very low.
Actually it is compatible with Scanline Render and Mental Ray, plus general support for 3rd party products like V-Ray, FinalRender, Brazil R/S and NodeJoe/Slate Material Editor.
r|shaders core zero can be installed on Autodesk 3ds max 2009 / 2010 / 2011 / 2012, (both 32/64bit).
More informations at : http://www.alessandrocangelosi.com
Trial version direct link : http://www.alessandrocangelosi.com/rShaders/rShaders_CZ_release_1_0_Tria...
Version Requirement:
2009/2010/2011/2012