Renderlayers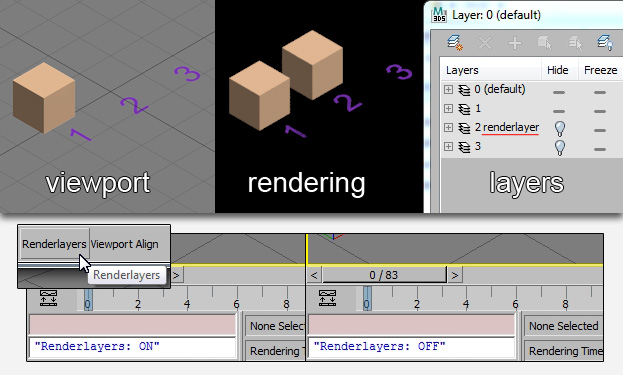 Save performance in viewport while modeling and make layer only visible on rendertime by adding the word "renderlayer" behind the layername. You can turn renderlayers on and off with the button. Script supports local rendering and network jobs.
Additional Info:
To install the script put it in your "3ds Max\Scripts\Startup" folder.
You find the button in category "# Scripts".