Selection Manager (speed up you work in scene)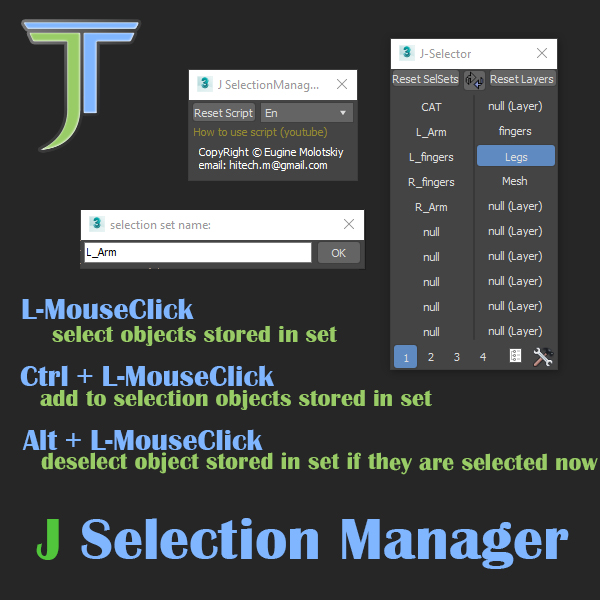 J Selection Manager
designed for speed up your work by optimizing the selection of objects and hiding/showing groups of objects
short demo video of usage: https://youtu.be/oAb2BDxdi6E
Key feutures:
select stored objects same like in scene (click, ctrl+click, alt+click)
select objects even they are hidden or frozen
quick hide/show group of objects by click on correspond button
allow you to store up to 40 selection sets and 40 layer sets
save all settings and sets with file
Additional Info:
!!Attention!!
Script creates "Properties" layer in scene and helper named "j_selectionSets_hlp" to store all settings. Do not delete them, that will cause script data lost.
If you find any bugs - write to e-mail([email protected]). I'll try to fix it as soon as possible.
future updates:
1) make interface scalable
2) language support (rus, eng, korean, chinese)
Tested on 3dsMax 2018-2023. On older versions must work, but not tested.
Version Requirement:
2018, 2019, 2020, 2021, 2022, 2023