Set Random Camera
Set Random Camera is a utility that does exactly what its title says.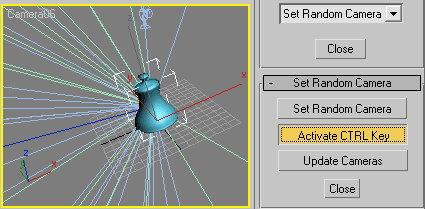 Additional Info:
You can use the button or keyboard Control key to set random camera active.
It monitors the cameras Deleted but if you create a new camera and want to
include it in random cycles, instead restart utility, just press update button.
Version Requirement:
3ds Max 2009