AK-skeleton-selector for CAT
This small script helps animators with quickly select diffrent parts of CAT riggs. IT features include :
when you run it effectively adds as many as CAT parents(CAT objects) that you have in your scene to a dropDown list so you can choose which character you want to work with.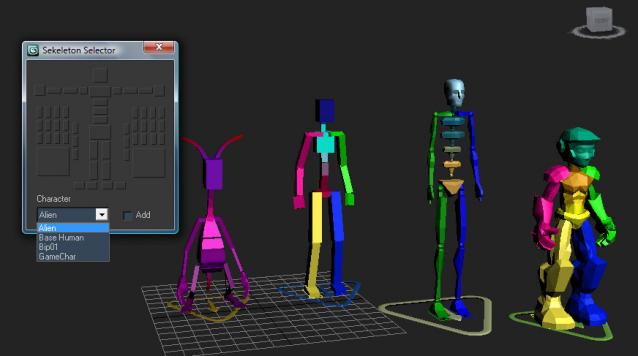 you can choose to add to your current selection or make new selection.
Additional Info:
to installation extract the rar file; it containes 2 folders. copy the file in "put in scripts folder" in: your maxfolder/scripts ; and the file in "put in UI folder" to : your max folder/UI/macroscripts ; then you can add "skeleton-selector" to a quad menue or assign a shortcut hotkey or place in a toolbar via customize menue>customize user interface under AK category.
Version Requirement:
max 8 and above
Other Software Required:
CAT