BCS_Projector (Boxify-Cylindrify-Spherify)
With this modifier, you can project your object into either a box, a cylinder or a sphere.
In box mode, you will have ability to modify the width, length and height.
In cylinder mode, you can change the radius, the height and the direction.
In Sphere mode, you can only change the radius.
There is also a global parameter in percentage that control the overall deformation effect.

Additional Info:
After launching the script, you will find it in the modifiers list under the name "BCS_Projector".
The "effect percentage" will not take in account the "Height scale" in the "Cylindrify params".
A "Height scale" value of "1.0" is the original size of the object in the axis specified under "Select the direction."
The modifier can also apply the deformation on a portion of the object if a specific sub-object selection was activated in a modifier before this one.
The transformations are calculated relative to the center, so don't forget that you can move this center directly in the modifier stack in sub-object mode.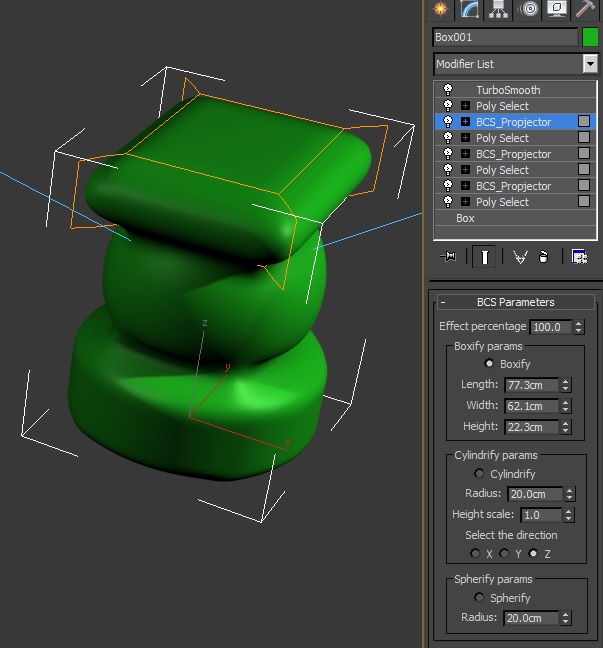 Version Requirement:
2010, 2011, 2012