Camera Manager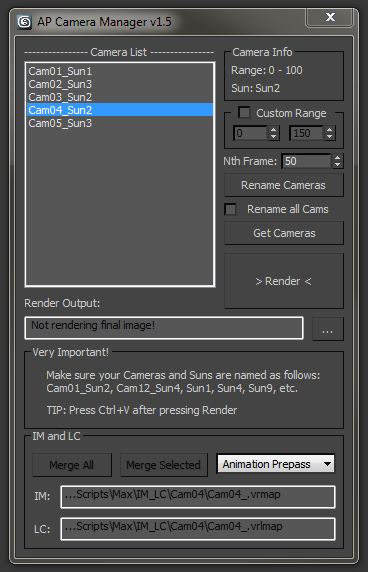 There are quite a few fly-through camera management tools out there, but i needed something that could automatically change the time output range, sun, output file name, etc.
Also, very important, use Free Cameras only (not target). The script uses the position and rotation controllers of the camera to determine it's range.
This script also automatically names and loads irradiance and light cache maps. It includes the IRMap Merger for merging *.vrmap files. The benefit of rendering separate irradiance maps is that you can use distributed rendering. As with multi-frame incremental method, the map gets overwritten if multiple machines are being used. If you have trouble running the IRMap Merger, please follow the instructions inside this script.