GTVFX-TCH_quickLoopTool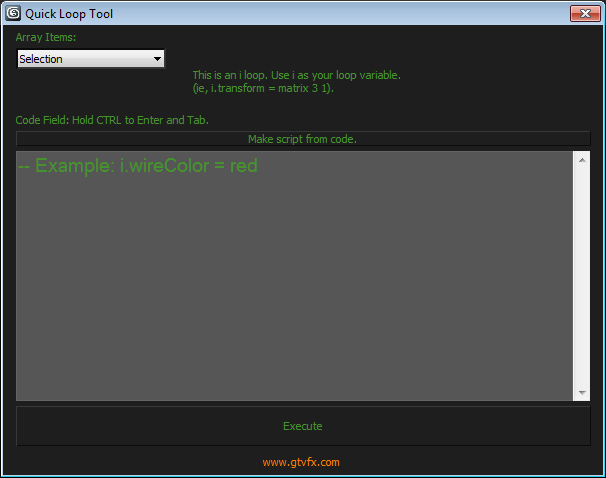 If you're constantly needing to loop through arrays of objects and tweak settings then this tool could offer you some convenience.
This is very simply a tool that will execute a "For i " loop with whatever code you put into the dialog. You can use the drop-down at the top to choose from a predefined array or choose "Other" from the list and then type the variable of an array you've defined yourself.
If you want to keep the loop and save it for later use you can press the slender button above the text box to write out the full code for the loop to a new script file.
Additional Info:
To install just drag the download .MZP file into the 3dsmax interface. You should get an Install dialog.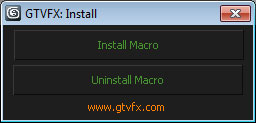 This tool will install a macroscript that can be accessed from the Customize User Interface dialog within 3dsmax.