Layer Renamer
Does what the title says, renames layers. Renaming is possible for single items (double-click on list item), selected items and all items in the list. The default layer 0 can't be renamed and if the user creates a situation where more than one layer will share the same name, only the first layer will get renamed. Resulting names of zero length are automatically skipped.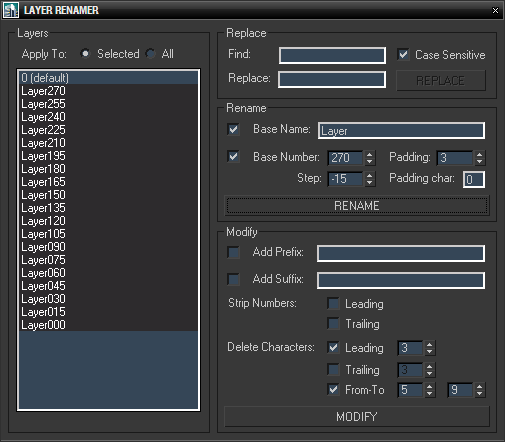 Additional Info:
v0.02b:
Added a similar editable list of predefined values for the layer list. If you now rightclick in the layer list you can pick a name and the first selected layer will get renamed to that value. This is the only feature of the script available only for max 2010+, the rest is still max 9+.
v0.02b:
Added the possibility to swap Find and Search text fields content.
Added "..." buttons next to the text fields. They allow the user to save and enter some frequently used values for the individual text fileds (see "Layer" in the following picture).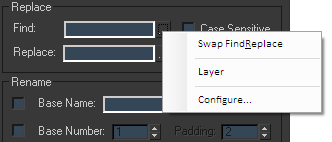 v0.01b:
Initial release.
Version Requirement:
3ds Max 9, VIZ 2008