LayeredIsolate
Isolate Selection with "Layers"..
Bind LI_Isolate to "Alt+Q" and LI_Back to "Q" or whatever suits you best.
Has its limits compared to the original, deleting or attaching objects will result in everything beeing unhided.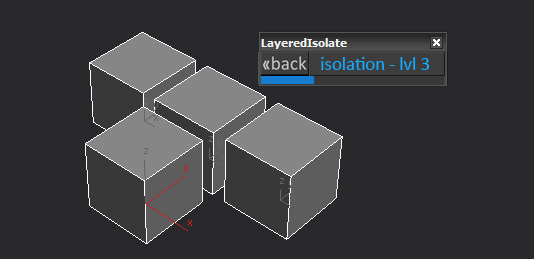 Additional Info:
If someone want to refine it, let me know and i`ll upload
- Uploaded new and minimal version without the UI
- Removed zoom extents except on the first layer, to remove this
open the script and set "store1stPos=false"
INSTALL:
Put it in the max startup-folder, find it in customize use interface->
category kilad.
Version Requirement:
2008