Maxwell Light Lister v2.0
Maxwell Light Lister is a lights manager for 3ds Max in which you can change most of the significant parameters for the lights of the scene. The original creator, Eric Mehl, developed a script that allows the possibility of listing 3ds Max native lights and also lights from Maxwell Render.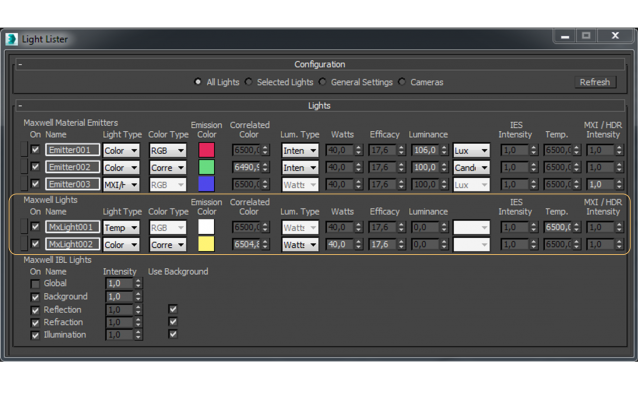 We have developed a new version of the Maxwell Light Lister script that includes the Maxwell Render MxLights and a new panel that lists all the cameras of the scene. In this new extra panel you can change some parameters that are closely related to the Maxwell Render lights.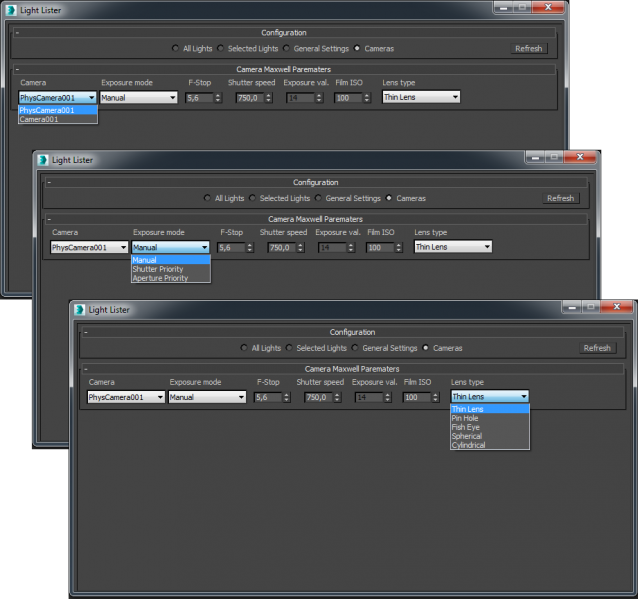 Updates:

Added new Maxwell lights: Mxlights (Support for types Area, IES and Spot).
Fixed dependence between "Luminance Type" DropDownList items and "Luminance Type" parameters of Maxwell Material Emitters.
Added new Cameras Panel (parameters that are closely related to the Maxwell renderer lights).
Version Requirement:
3ds Max 2016