Muti-object properties Modify tool
select objects ,this tool will get there valid properties[radius, height,etc..], then you can modify those properties by this tool.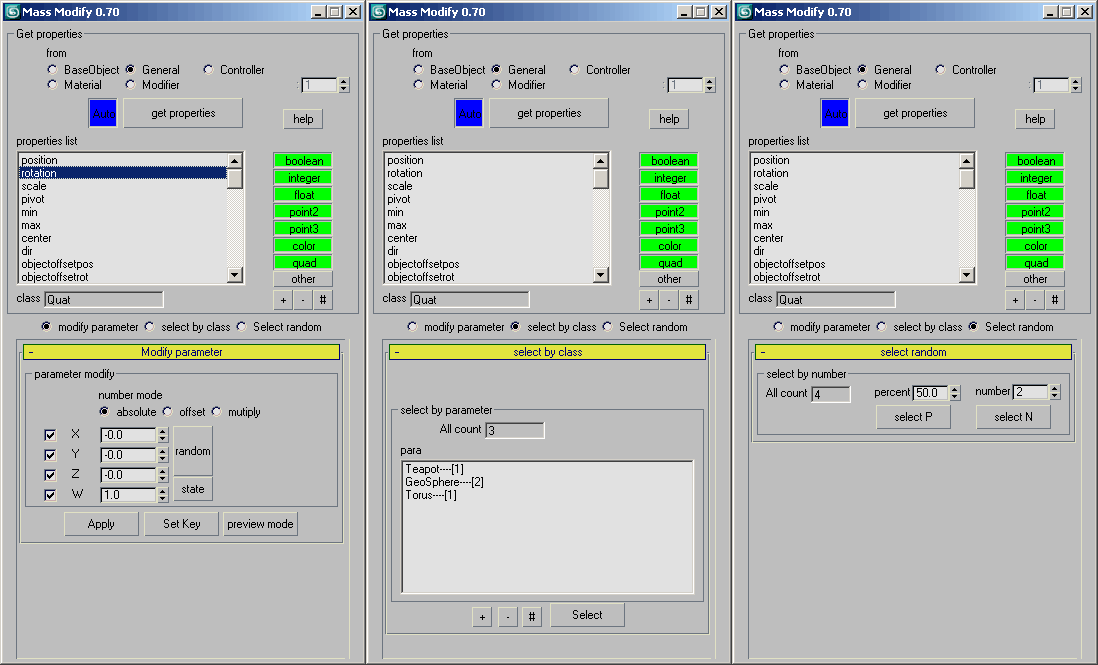 verson 0.7 features:
Added "Auto" button, can auto update the parameter list
Added "Select by class" can select object by class
Added "Select random" can select object random
Auto hide UI element which not used
verson 0.5 features:
Added "Genral" and "material" type
verson 0.4 features: 
Added "type filter"
verson 0.3 features:
Add a "Set key" button to set key at selected property
Add a  "State" button to set "state random" mode when use "preview mode" to realtime preview the random result, otherwise is "Shake random".
verson 0.2 features:
use "preview mode" to realtime preview the result.
verson 0.1 features:
get and change properties in baseobject properties, modifiers properties, and transform properties.
ignore object without choosed property.
can random change property.
Version Requirement:
3ds max 6+
Other Software Required:
<p> none </p>