Object Triangulator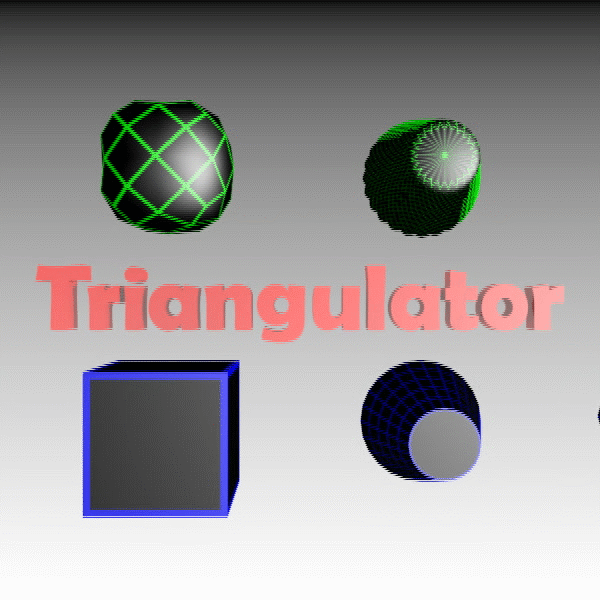 Triangulator is a scripted-plugin which chamfers, and then welds all the vertices of the choosen object(if no object is choosen, a box 25x25x25 is used). The chamfering and welding is executed as many times as the user defines.
You can choose how much each vertices is chamfered, and the weld threshold, which allows you to create many different objects.
Additional Info:
Object will appear in the "Cheese3000 primitives" section.
All green wire-colored objects in the preview have been meshsmoothed, and the blue object beneath them is the object used.
When the amount is high, 3ds Max may freeze when selecting a new object.
You cannot use splines, you will need to convert the to a geometric object before using them.
Choosing a target-object will result in a box 25x25x25 being used.
Version Requirement:
3ds Max 2013