P_MorpherHelper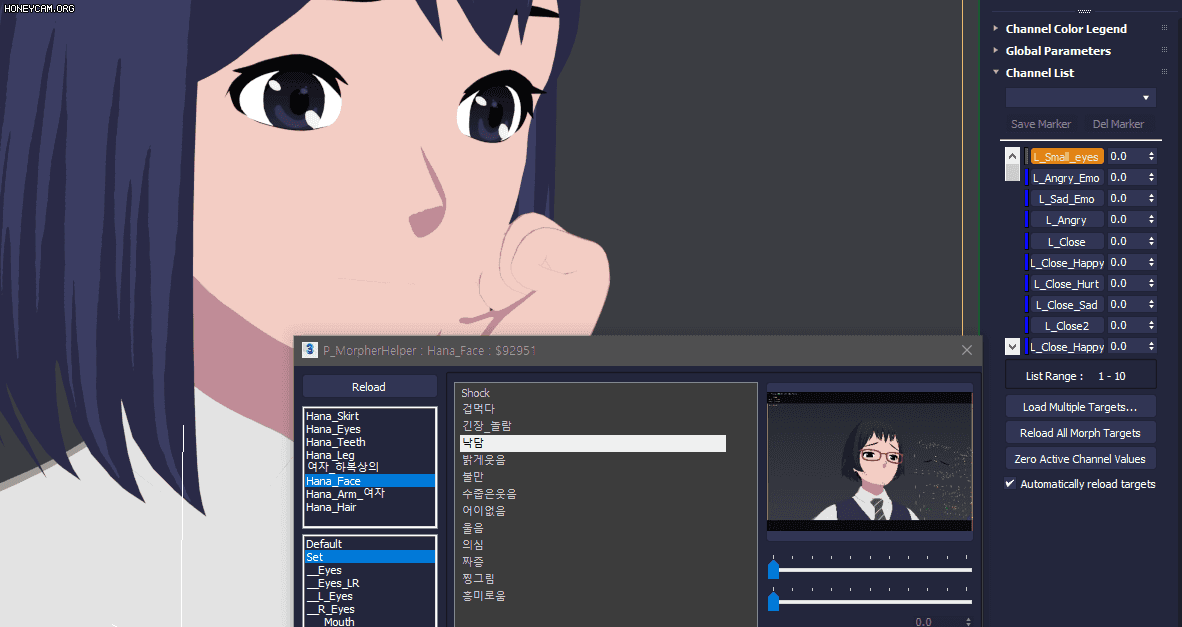 P_Morpherhelper is a listener that provides quick access to Morphers. You can also configure sets.
-Easy&Fast Morpher Listener
-Morpher Channels Sets
You can have direct access to the scene's morpher channel
You can also create categories to organize morpher channels and save multiple channels as a set.
For example, you can save and use the channel values of 30 left eye / 90 right eye / 80 mouth as a set.
This script is free. (Includes all features)
If you have any questions, ask me.
https://discord.gg/MUGhNgu
[email protected]
Welcome comments and feedback
-update-
v1.0 Release
v2.0 Feature Changes and Modifications