SciFi Pattern Generator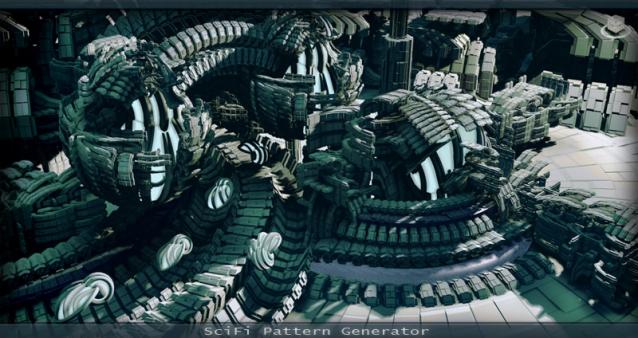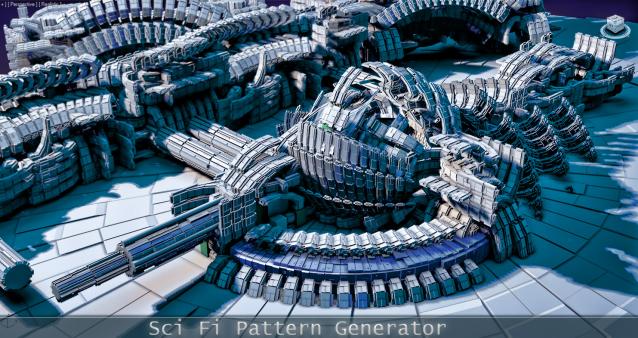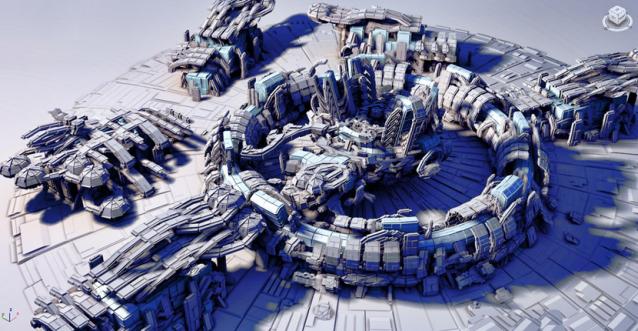 SciFi Pattern Generator v.1.1 ! Generate complex structures with a single click! (WATCH THE VIDEOS!)
This script lets you to generate impressive scifi structures or architectural elements on top of your meshes with a single click. This works EXTREMELY reliably. Meshes can easily be interchanged and it's generally a very simple workflow. Simply pick your target mesh with some source(pattern) meshes selected! In Version 1.1 pattern distribution is controlled using a sequence such as 1,1,2,2,1,1 or rnd #(1,5,3,4) that acts like a texture. In fact you can now use UVW mapping modifier to control tiling just like with any other texture ! This tool can save you a lot of time! Ideal to quickly create some background scenery!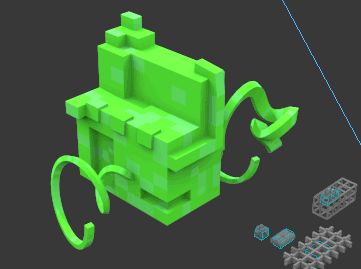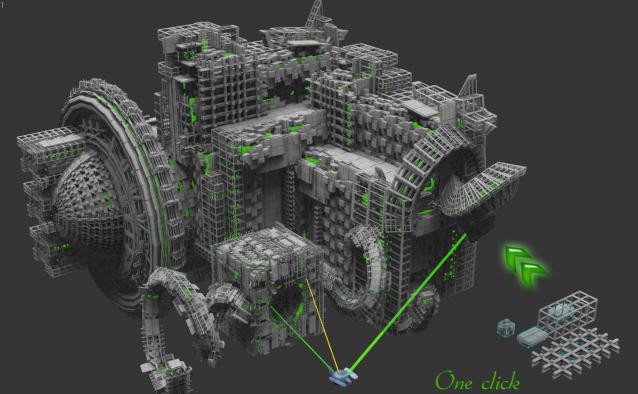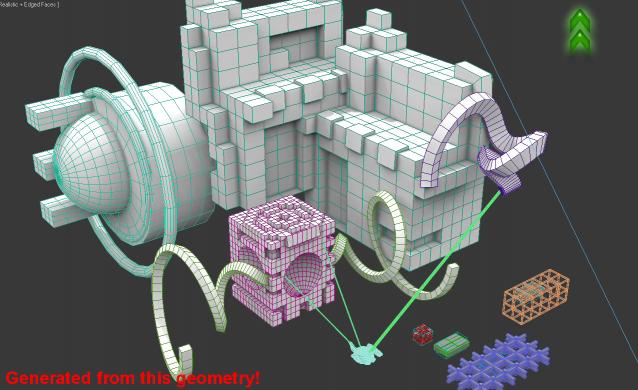 And just so we're clear, there are really no complicated setup procedures, you can just fire the script up and begin generating geometry with a single click! The script does all this work for you and you only modify settings where you want to.For instance this green and white area in the following picture is generated automatically! Everything is done automatically. You simply modify the distribution sequence or the UVW Mapping if you want to.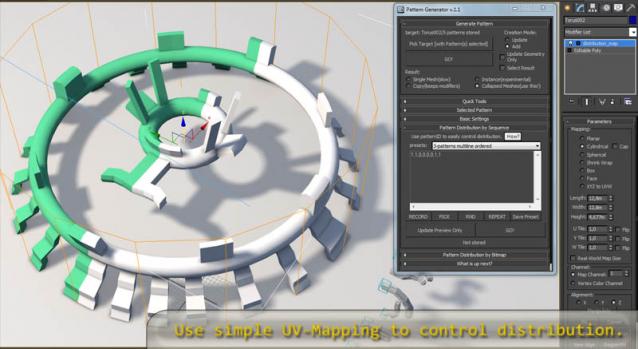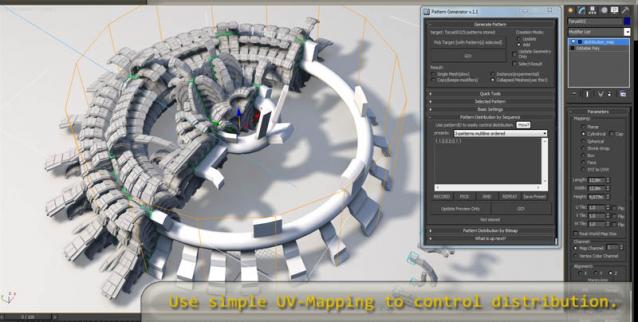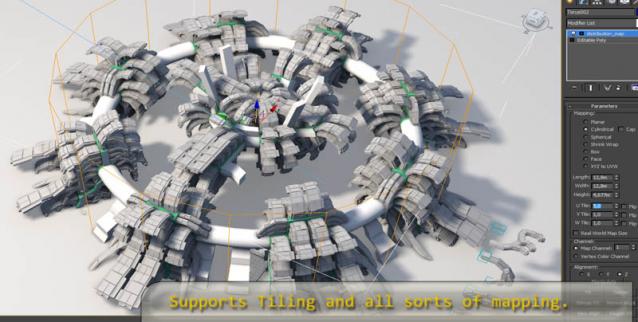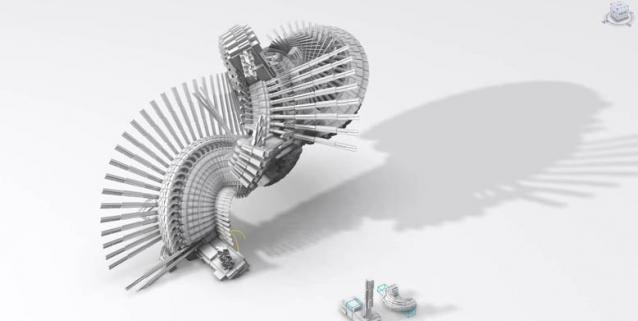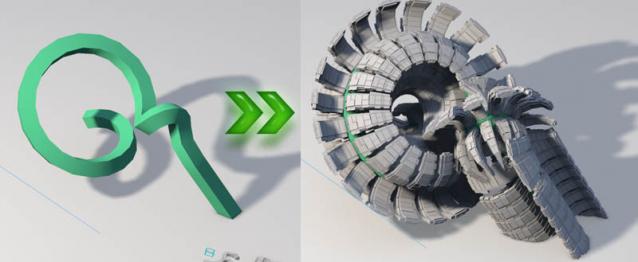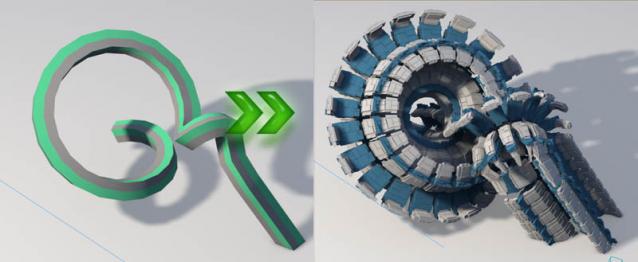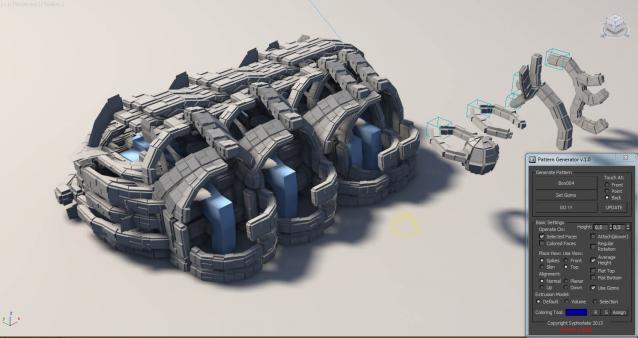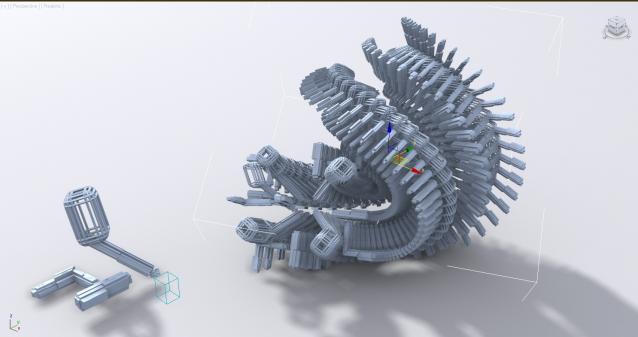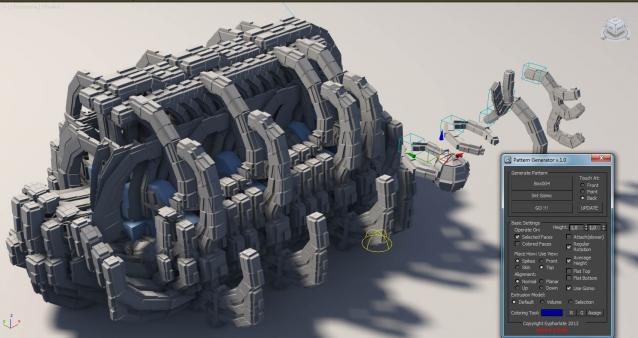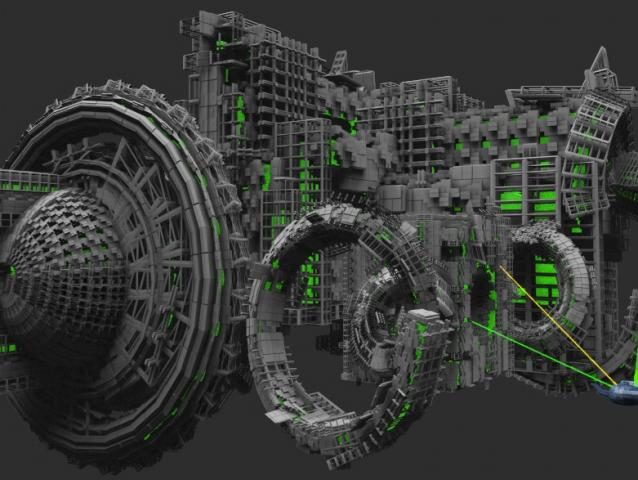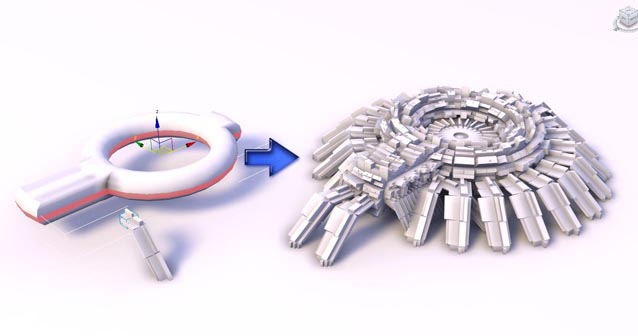 Everything in this script was designed for quickness, this is a true one click solution. Play with all the different settings to get a feeling for it. Also check out the youtube videos. They give a really good impression of what this script can actually do.
Version 1.1 comes with quite a few changes. The most important one being that it now supports multiple patterns that are automatically distributed over the surface of any target mesh. But it is also much more stable, easier, faster and also remembers all of the settings you make for the next time you start the script.
Pattern meshes can also be rotated now to quickly change the look and style of the entire structure. Extremely improved is the workflow (compared to v.1.0) . Your generated meshes will be automatically grouped and selected(optional) and there are buttons to quickly select/hide/unhide your previous target mesh(es), previous results etc., source patterns so that you can easily make changes or simply delete all of the previous results with one click.
When you change your pattern geometry just click on GO once and everything will be updated automatically. Also your source (pattern) meshes will keep their original geometry class, modifiers, UV and everything. These things will not be touched by the script at all . It also supports instances now, so your geometry will always automatically update when you change your base-mesh.
Visit the link for more info. There are a lot more interesting pictures on the official website!
Thank you
Syphorlate
Extensively tested in Max 2010,Max 2012
Version Requirement:
2008+