Toplu Render (Batch Render Script)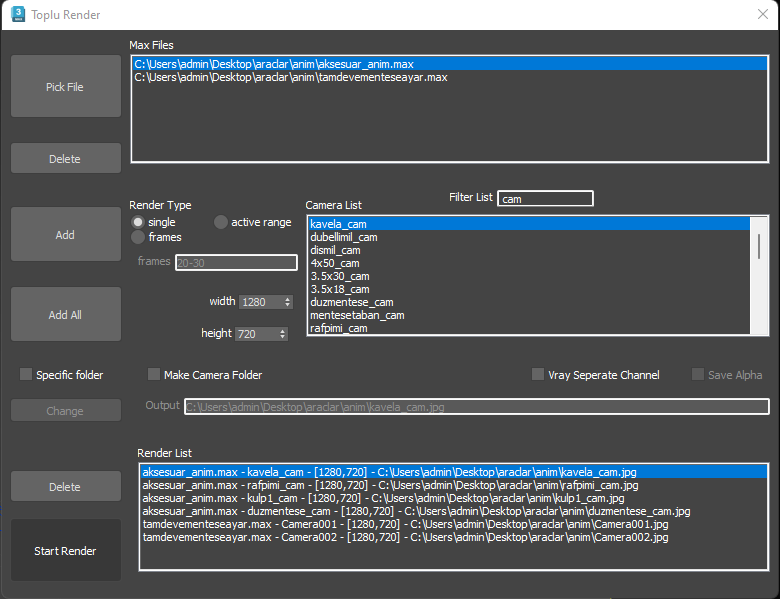 Briefly render the cameras you took in without opening the scene. There is a separate folder creation feature for each camera.
This script has been created for personal use.
Vray supported.
---
Sahneyi açmadan içindeki kameraları seçip sırasıyla render alabilirsiniz. Her kamera için ayrı klasör oluşturma özelliği de mevcuttur.
Bu script kişisel kullanım amacıyla oluşturulmuştur.
Vray desteklidir.
Version Requirement:
Tryed on 3ds Max 2014