tPCacher
TPCacher script makes it easier for cache and Deadline submission.
This script allow to correct, and manage the thinkingPaticles cache Submission locally or sending it to deadline and more...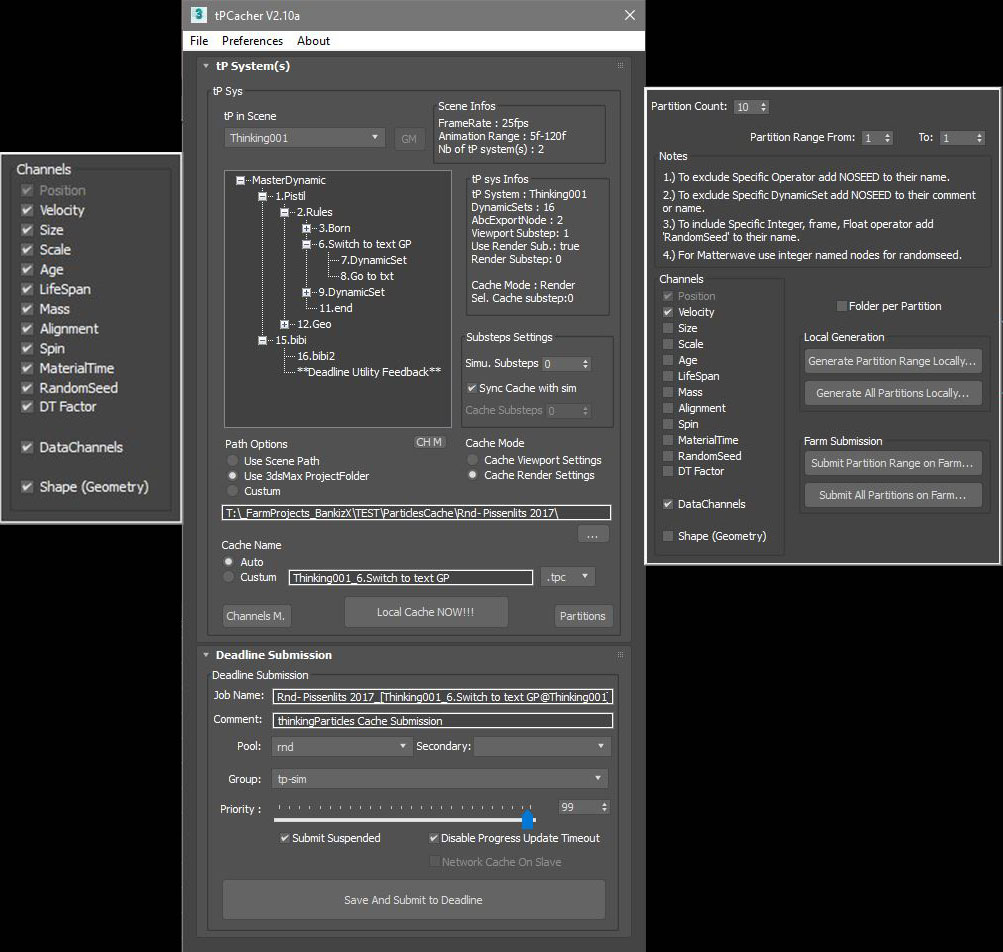 Additional Info:
Run/Drag and drop the .mzp, Push the big button, Restart 3DSMax when asked, then go to custumise/toolbar/THINKINGPARTICLE TOOL. to find it.
a public version of TPLoader V01c also provided in zip file (to load one tP partition per dynSET)
Slave nodes have to be able to check the tPserver licence to use it (ipclamp), ask cebas for more informations about licencing network-sim slaves.
The script work also with the free mode of Deadline... Deadline Module is optional, but deadline Luncher must running for it working.
Require tP6.3+ , deadline 8+
Updates:
V2.30a :
-Add VDB support, need tP6.8 to have VDB export....
-enhancements
V2.21a :
-Fix error, when setting pref without any group as group for siming
V2.20C:
-Add AlembicExport Node support for all Caching part (local, DeadlineFarm and Partitions)
-some Fixs on Partitions.
-MZP Installer, auto deinstall previous version, then install new one.
-MZP installer, auto-install Deadline Utility Blackbox for Progress bar during Deadline Caching.
-Various little specific fixs reported to me for specific cases/systems.
-Should be more easy now to extend with modules and clean the code.
More coming...
Other Software Required:
tested with tP6.5 and Deadline 9.6.x