AK-Add data to all morpher channels
this script adds the data in 100'th channel of morpher to all the other channels of it.
It copys the main object, names it as "new head", extracts every channel with chennel 100 added to it; then applies morpher to "new head" and pics all new morph targets while respects your original channel names.
in this case i created a head and added a few morph targets...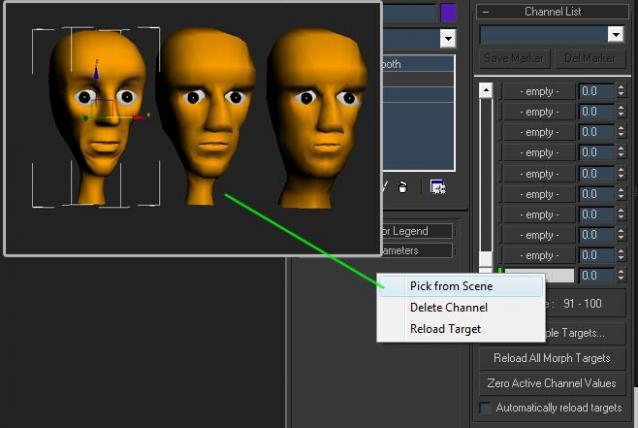 then I sculepted an other head and picked it as channel 100; it can be modified head or my other character head...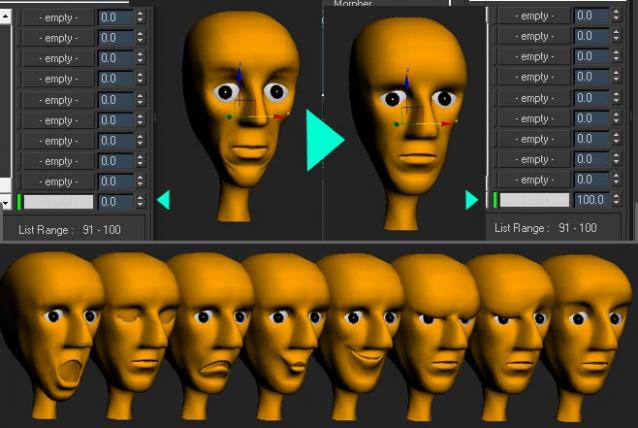 as you can see head shape is changed but I still can use its morph targets, now my little scripts comes in; it changes my base head to modified one and recreats morph targets for it and cleans up channel 100.
it worked for me a handred time and i hope you find it usefull. 
Additional Info:
copy the file to your max/UI/macroscripts folder, restart max and via customize menue under "AK-scripts" add it to desired quad,toolbar or hotkey...
Version Requirement:
max8 and above
Other Software Required:
-